Gifting Books Giveaway Hop***WINNERS***
 WINNERS!!!
$5 Amazon.com GC – Jenny and Tina Donnelly
Welcome to my stop in the Gifting Books Giveaway Hop!!
I've been gifted a lot of books through the years. Some were exactly to my taste and others not so much. I think with each book I found something in it to keep me reading it. My favorite book is an OLD romance with the words Fleur de Lis in the title. It's in English but it's about a Russian princess who lost her memory and wakes up married to a privateer. The romance and the action in that book kept me sighing for the entire duration. I got that book almost twenty years ago and treasured it for a long time. But with moves and things of that nature, I lost it at some point. I was devastated. I loved that story so much I went on Amazon looking for it. And I found it!!! :D I bought it and it's at home. I read it again but after so many years, and my own writing happening, it was still good, but now I looked at it differently, through the eyes of a writer. I still love the story and will always treasure it for what it was, one of the many romances that pushed my love of writing…
Thank you for stopping by today. Here's what you can win here.
2 Winners – Each will each take home a $5 amazon gc from my stop.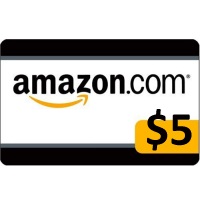 Take a moment to read about my latest release: Stranded Temptation.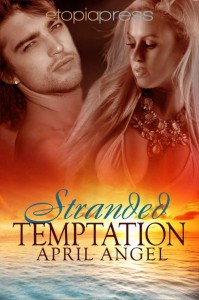 Stranded together, their passions will run wild.
Kara has a deep dislike for her boss, Max. She also wants him so badly it's making her nuts. He's a workaholic, a robot man. And he's never shown the least bit of interest in her or anything else that wasn't recorded in the corporate minutes. But when their plane crashes on the way to a meeting, leaving them stranded on a deserted island…just the two of them, all alone with all that ocean around them…Kara decides it's time to start living. And by living, she means using Max for all the hot sex she's been denied.
Max wants Kara—has wanted her for a long time. Unable to come out and cross the line between professional and personal, he makes her accompany him on business trips just to have her around. When they crash land and Kara shows him how much she wants him, he decides to quit being so professional and take the woman of his dreams. After all, what happens in the middle of nowhere, stays in the middle of nowhere. Until they're rescued.
Back in the real world, things aren't as easy. Kara is afraid to start a relationship with a man who completely ignored her until she took off her clothes, and Max is afraid she'll never be able to trust him. But when someone makes it clear that Kara's in danger, Max has more to protect than Kara's feelings. And now that he has her, he's not about to let her go.
CLICK ON THE IMAGE BELOW TO GO BACK TO THE MAIN PAGE AND KEEP HOPPING!!!!