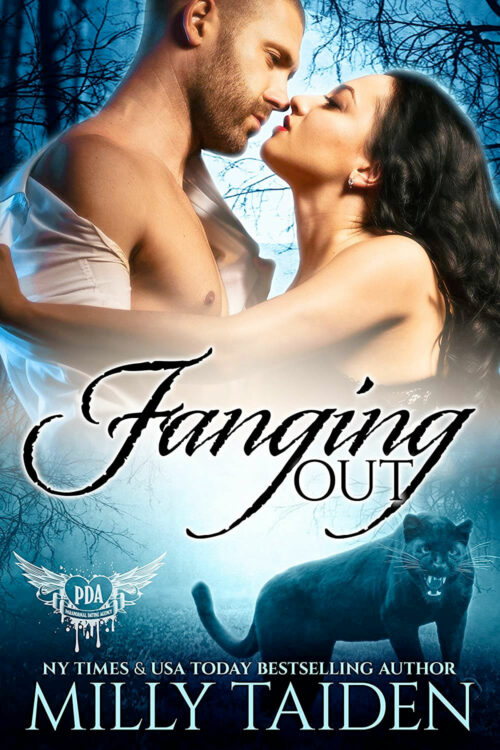 FANGING OUT is now available!
Paranormal Dating Agency, Book 79

Damon Davis is the new alpha of a small-town panther pride. He's handsome and charismatic, well-respected, and never in need of female companionship. Of course, Gerri Wilder can't let that continue. The matchmaker sent the most beautiful, caring and strong woman his way and he can't think about anything but keeping her.
Mia Jinks escaped her hometown a long time ago and never looked back. Now that her pride has a new alpha, she's coming back, her heart cautiously open to the possibility of a fresh start. But just because he's hot and charming doesn't mean she's ready for romance.
Damon and Mia find themselves drawn to each other by a force that defies their attempts to resist. As love begins to blossom, a shadow from the past emerges. Damon has to find a way to save the community, Mia, and himself from a sadistic monster who will do whatever it takes to have all the power.