Tripp is a climbing geek about to do what most only dream about: reach the top of Mount Everest… and meet his shifter mate.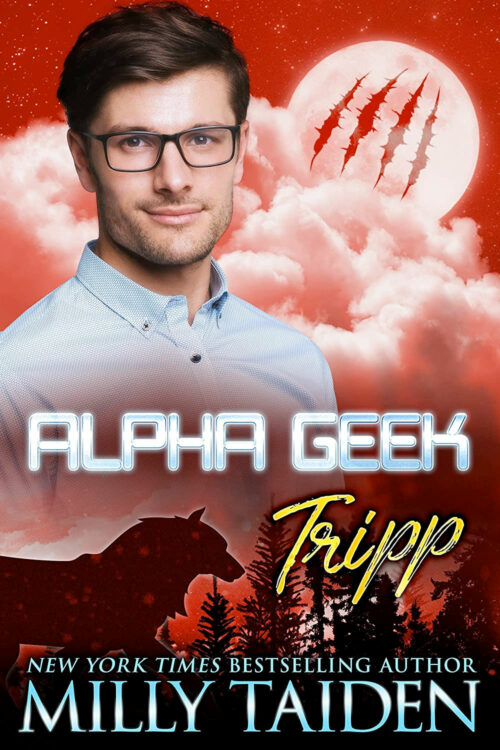 Alpha Geek: Tripp is now available!
Alpha Geek, Book 20

Amelia Fields works for Nick Milan's protection agency, but not as a bodyguard. Her talents are more in the organization field, but when a client requests someone with mountain climbing experience, she's the snow leopard for the job. There's just one thing: she didn't expect the super hot geek to be her fated mate!
Tripp Webster needs a capable shifter to climb the world's highest mountain with him because family drama has created some dangers in his life. His father left him with a fortune as well as a secret son to deal with. Too bad his mysterious brother wasn't willing to share. Now, Tripp will need protection in the form of the hottest curvy girl he's ever seen.
Someone is hoping that Tripp has an accident while on the mountain, but they're not expecting the special shifter serum the snow leopard is packing! Time for Tripp to show who the real alpha is.