"Amazing as ever!! Gerri is at it again. […] Gia is a stubborn woman and is not going to let everyone tell her how to live her life. She's not ready for a mate, but it seems she was more ready than she thought. Milly knows how to knock one out of the park." — Tyrene, a GoodReads reviewer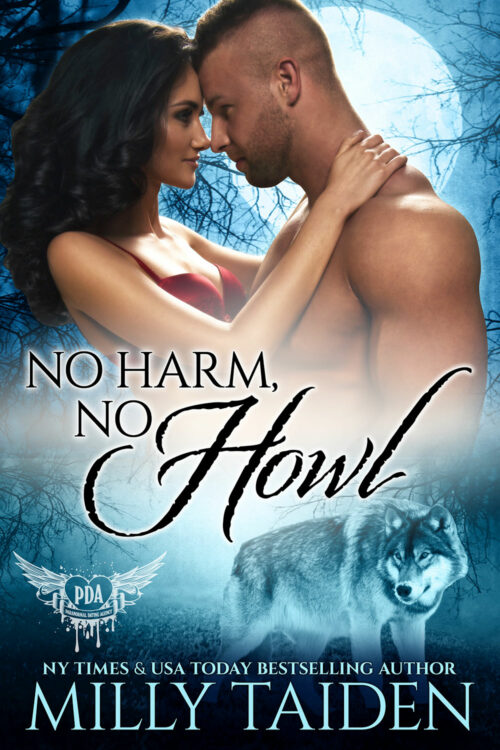 No Harm No Howl is now available!
Paranormal Dating Agency, Book 73

Kindle: US | CAN | UK | AUS
This book is included in the Kindle Unlimited subscription.
Gia Dodson fell on hard times when she got laid off. When Gerri Wilder told her about an opening for her dream job, it sounded too good to be true. It's the job Gia always wanted, but does Gerri have an alternative motive of the tall, handsome and growly kind?
Russ Waters is tired of being alone. He wants his mate, and he wants her now. When he sees an online ad for the Paranormal Dating Agency, he clicks on it before he can talk himself out of it. He isn't sure what to think about the mysterious owner or her confidence, until he lays eyes on the beautiful, funny Gia. His mate.
Now, all Russ has to do is convince her to stay. He comes up with an elaborate scheme to get to know her better on a business trip to Vegas. Everything is going great until one of his enemies sets their sights on his new mate.