"This was a crazy good read!! Liz has had a crush on her boss. Chad and his panther have a thing for Liz, but has never acted on it because she's human. Opportunity arises when Chad needs a nanny […], so Liz steps up to try and get closer to Chad. She decides she's going to make her move. Things start to heat up and take a turn for the worse. Milly sure knows how to pique our interest! You know when there's a crazy Ex it's going to be interesting. Plus a steamy hot paranormal romance, Meow!!" —Tyrene, a GoodReads reviewer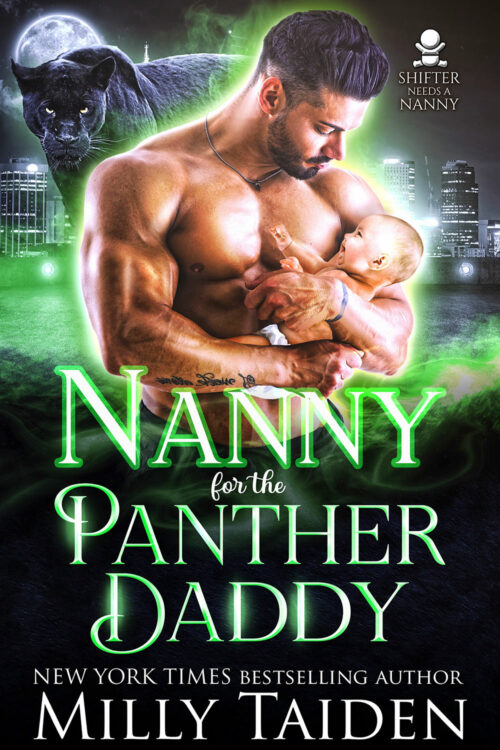 Nanny for the Panther Daddy is now available!
Shifter Needs a Nanny, Book 6

Kindle: US | CAN | UK | AUS
This book is included in the Kindle Unlimited subscription.
Liz leaned on the doorframe with her arms crossed over her chest. A few stray curls shining bronze in the weak office light fell over her eyes. He tamped down the need to lick his way up her body.
She smiled slightly, and his desire multiplied. She was smart, sassy, snarky and absolutely perfect. Mine. 
His panther purred again from her scent alone.
He glanced over her, examining her supple curves. The hair. The lips. The body. She was fucking beautiful.
And that stubborn stare she gave him? He was in deep trouble. But what he wanted was to be deep in her. 
How in the world was he going to keep his hands off her?
He wasn't.