"That was an outstanding read!! A vampire/wolf mystery romance! Celestine and her sisters are Half bloods living in Longville. Reece is the Blackstone pack Alpha working as a PI, investigating mysterious death in the area. He meets Celestine and realizes his mate is a Vampire. He hates Vampires because they killed his family. Only thing is she's his mate he can't stay away from. They bicker like an old married couple, as they say opposites attract. They team up to help solve the deaths and find the Vampire responsible. Enemy-to-lover story that's intriguing to see this train wreck of a relationship survive. Entertaining storyline from the start, highly recommend this read by Milly!" —Tyrene, a GoodReads reviewer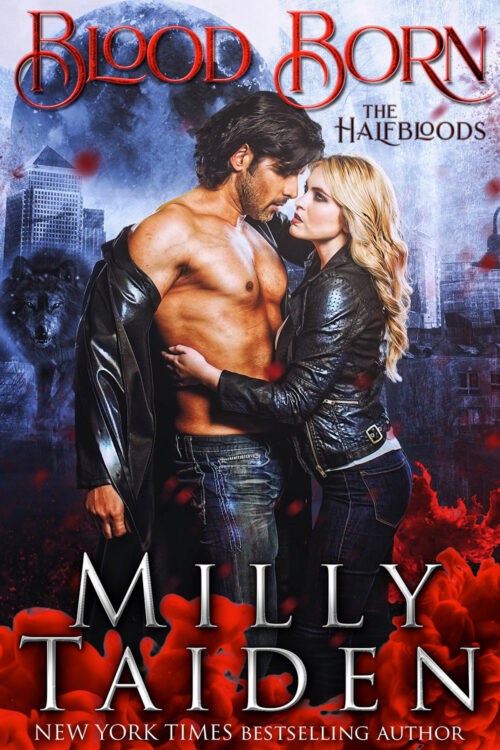 BLOOD BORN is now available!
The Half Bloods, Book 1

Wolf alpha Reece Blackstone hates vampires. He was orphaned because of a bloodsucker. When Celestine Longborn prances into his life, Reece's hatred of vampires gets complicated. Not only is she a Half Blood, the hot blonde is his mate. He can't believe his bad luck, especially not when Celestine offers to help him deal with the vampire threat.
Celestine Longborn doesn't think of herself as a vampire. She's a Half Blood who has never drunk a drop of blood. Convincing Reece of that is hard. But if he wants to save his town, he'll have to lay aside his feelings and work with her. The grumpy and sinful looking wolf is not her idea of the man for her, but fate seems to think so.
Of course, some feelings are easier to ignore than others, and both are having a hard time fighting their attraction. With a deadly threat looming, love will have to save the day. But will it be too late for the wolf and the Half Blood or can they do what's never been done before?