New Year's Blog Hop ***WINNERS***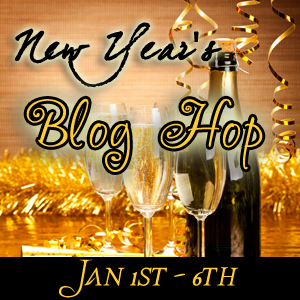 WINNERS – $5 Amazon.com GC each
Congratulations
Mayte & Kristin
Emails with your prizes are coming your way!!!
Welcome to my stop on the New Year's Blog Hop!
It's a NEW YEAR!! Can you believe it? Well we authors, readers, and bloggers sure can't. And to celebrate the New Year with bang, we're going crazy and sending out so many prizes, fun parties, experiences, and other goodies, that it's a bit scary. 
We are EACH doing a giveaway. Yep. There will be over 200 giveaways on each blog hosted by that Author or Blogger.

But that's not all….

We have THREE grand prizes. You as a reader can go to EACH blog and comment with your email address and be entered to win. Yep, you can enter over 200 times!
Now what are those prizes?
1st Grand Prize: A Kindle Fire or Nook Tablet (INT)
2nd Grand Prize: A $300 Amazon or B&N Gift Card (INT)
3rd Grand Prize: A Swag Pack that contains paperbacks, ebooks, 50+ bookmarks, cover flats, magnets, pens, coffee cozies, and more! (US ONLY)
 

2012 is gone. It was a tough year but I prefer to look at everything I got. I got my first story published! Ending the year with 9 contracts! I have met some unbelievable people. I can't even name half because I wouldn't want to leave any of them out. All I can say is that I'm so incredibly happy with how things are moving along.

I'm feeling happy to have gotten published this year and so I want to give a few gifts away HERE.

You have chances at each of the 3 Grand Prizes also!

2 Winners – A $5 Amazon.com GC!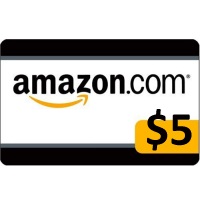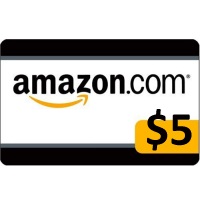 For a chance to win MY prizes, all you need to do is comment below and tell me is 2013 going to be YOUR year?!

Use the rafflecopter for extra entries and BE SURE TO LEAVE YOUR EMAIL ADDRESS ON YOUR COMMENTS!!!
Take a moment to read about my WOLF SHIFTERS!!!! Black Meadow Pack: Sharp Change
Sharp Change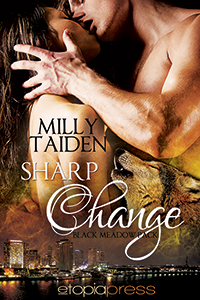 Only the hottest sex can cool a wolf in heat…
After her sister is bitten by a werewolf, geneticist Sophia Reece begins researching shape-shifters and isolates a gene she calls Furry Beast—FB for short. But in her excitement over her discovery—dancing in the lab is never a good idea—she has a teeny little accident with the samples, one canine, one feline, and winds up landing on the syringes, pointy side up.
Werewolf Chase is head over heels in lust with Sophia. He can't stop thinking about the human's sexy body or how badly he wants to get her naked. But she acts as if he has fleas. So why, all of a sudden, does she stare at him like a wolf in heat? And what smells like cat?
When she experiences her first mating heat, Sophia isn't prepared for the new feelings she's experiencing, and her secret desire for Chase refuses to remain under wraps. For Chase, this is his wildest fantasy come true—to finally get his hands on the curvy, caramel-skinned Latina. But when some serious predators come sniffing around her research, Sophia will have to find out what she's really made of, and Chase will have to decide if he's man—or wolf—enough to make things permanent…
CLICK ON THE IMAGE BELOW TO GO BACK TO THE MAIN PAGE AND KEEP HOPPING!!!!