Wolf Fever ~ COVER REVEAL
Hello lovely readers! It's the day! OMG OMG OMG holy sex on a cracker!!!!

Wolf Fever

cover reveal!!! YEEEHAW!!!! I'm so excited I swear I'm ready to birth kittens…or wolf pups LOL. Thank you to all the bloggers and FB fans who are taking part. Without further ado…
WOLF FEVER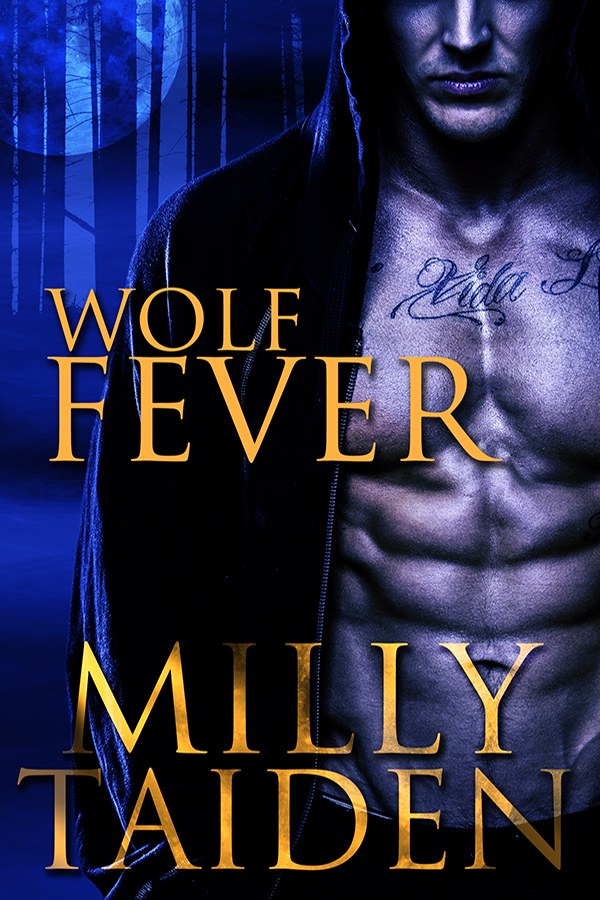 Changes she can't understand…
When Raine Bowe volunteers for a sleep study for the extra cash, she didn't expect to wake in a lab or to be victimized by a mad scientist. She escapes with one objective–to find someone strong enough to wage war with the evil growing inside her.
A job he will never accept…
Ryder Storm is a man with a reputation–the bad boy of his own universe. He doesn't take prisoners, won't give into a sweet smile, and doesn't cut his pack an inch of slack. He knows the desperate woman in his bar is his the moment he lays eyes on her. He'll give her anything she wants, except the one thing she's begging for. Death.
Passion neither can fight…
Raine enlists Ryder's help to unravel the mystery surrounding the hours she lost in the lab and to help tame the beast inside her. In their search for answers, the road will lead them to a twisted experiment involving shifters, humans, and the creation of the ultimate Alpha. He's ready for the adventure and she's ready for her answers. Neither are ready for the lust that calls down from the mating moon. But a wolf knows its mate, and an alpha will not stop until he or she gets what they want.
Wolf Fever Book Trailer
Meet the people that will make you fall in love with Wolf Fever
Raine Bowe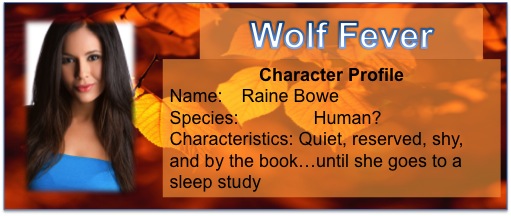 Ryder Storm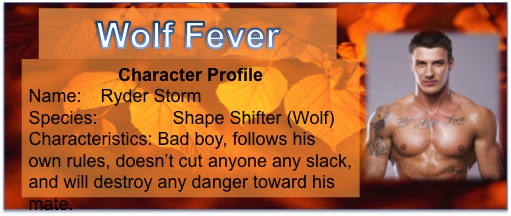 Teaser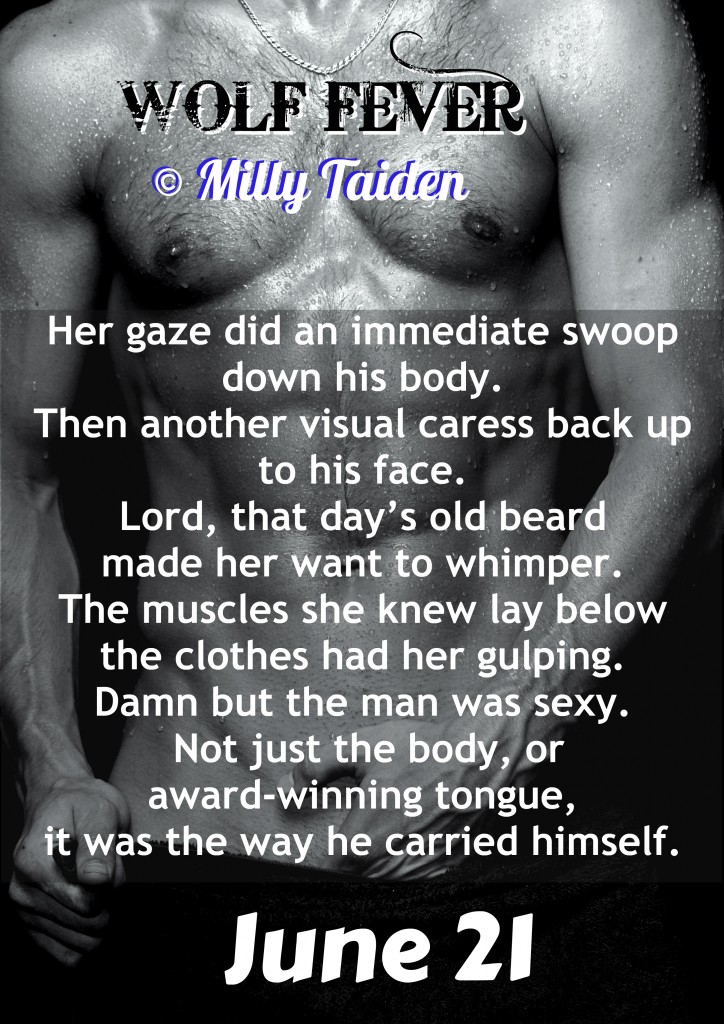 I hope you're as excited to read Wolf Fever as I am for you to!
Wolf Fever Coming 6/21