Six Pack Stud-a-thon Blog Hop

Hi and welcome to my stop on the six-pack stud-a-thon blog hop!

Let's talk about smexy covers with some amazing six packs! I am one of those people. Yes, a cover buyer. The cover of a book will either catch my attention or turn me off so bad I won't even read the blurb. Sexy covers always get my attention. Especially covers with men. Sexy men. Half nekkid men. And men with spectacular abs. Those are enough to get me to give the blurb a read through. If it sounds interesting I'll buy it. But it is the cover that first sells the book to me. I think one of my all time favorite covers is my Wolf Fever cover. Holy moly check out them abs.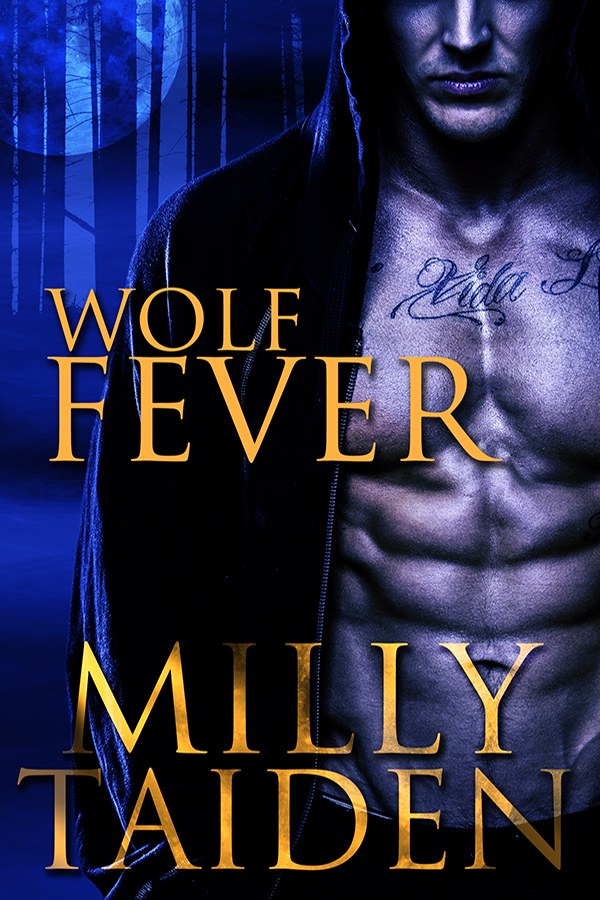 Changes she can't understand…
When Raine Bowe volunteers for a sleep study for the extra cash, she didn't expect to wake in a lab or to be victimized by a mad scientist. She escapes with one objective–to find someone strong enough to wage war with the evil growing inside her.
A job he won't accept…
Ryder Storm is a man with a reputation–the bad boy of his own universe. He doesn't take prisoners, won't give into a sweet smile, and doesn't cut his pack an inch of slack. He knows the desperate woman in his bar is his the moment he lays eyes on her. He'll give her anything she wants, except the one thing she's begging for. Death.
Passion neither can fight…
Raine enlists Ryder's help to unravel the mystery surrounding the hours she lost in the lab and to help tame the beast inside her. In their search for answers, the road will lead them to a twisted experiment involving shifters, humans, and the creation of the ultimate Alpha. He's ready for the adventure and she's ready for her answers. Neither are ready for the lust that calls down from the mating moon. But a wolf knows its mate, and an alpha will not stop until he or she gets what they want.
Buy Links:
Wolf Fever Buy Available from Amazon.com  ~  B&N
You can visually (and physically) lick those abs for hours and hours. I have another that's super smexy too! And it goes so well with the story too! Considering Wolf Fever is about a super hot alpha who will do anything for his mate and can kick ass, I'd say that covers will definately make a woman stop and notice.

This following one is my BFF Mina Carter's brand new release, Blood Mate (Werewolves, Vampires and Spider Zombies!) Darce Foster is the main character for Blood Mate. He is as badass as you can get. I mean SUPER sarcastic, funny, sexy and all around wanna-tie-him-to-your-bed perfect.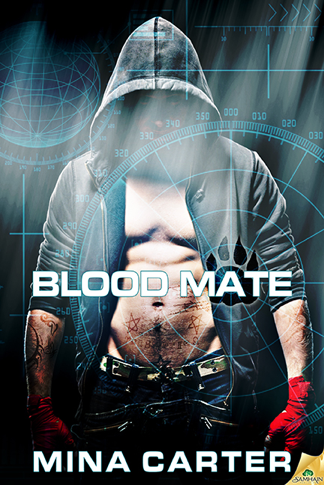 The only thing they have in common? Really…sharp…teeth.
Major Antonia Fielding has one goal: to escape the clutches of the Project. With the blood-virus infecting her system, though, a body bag is likely her only way out. Until her boss lets slip that he may just have a cure for her—if she brings in an escaped Lycan.
Can she trust him? Now there's the million-dollar question. Then again, can she afford to take that chance?
Darce Foster was a Special Forces soldier, until the Project got hold of him. Now he's a Lycan, a lab-created werewolf, this close to escaping his creators—until another of the projects experiments stops him in his tracks. Not because she has the power to hold him, but because he instantly recognizes the impossible. The vampiress is his mate.
Allowing her to bring him in is his only choice—and possibly the last mistake of his life.
Enemies or lovers, it doesn't matter. When they discover that the Project is hiding yet more secrets, they must work together to bring it down…or die in the attempt.
 Buy Links:
eBook Available from  Amazon  | B&N
And last but certainly not least my newest release which doesn't feature abs but you have to admit this cover is oh so sexy!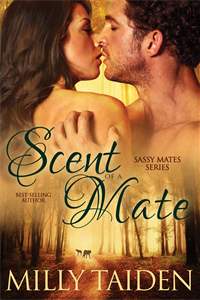 Scent of a Mate
Sassy Mates Series ~
Book 1
 Mission: Scent a Mate


Jordan Alvarez knew that a promise to her best friend involved staking out the local wolf pack's scenting ceremony and recording the graphic details, but she was the writer and the only one with the balls to finish the task. No one would know that four human women had sneaked proof of their rituals, or at least, that was the plan until Aric Wolfe showed up.
Mission: Stake a Claim

Aric Wolfe knew his baby sister was up to something, and expected her best friend, Jordan, to be in on the chaos. He finally had an opportunity to lay claim to a mate that had been under his nose for years. Jordan's scent called to both the man and the animal, and he was done fighting the call of the beast. It was time to mark his mate.
Mission: Survive an Alpha


When a good intention creates a problem for the Wolfe family, Jordan finds herself being stalked by a woman intent on claiming Aric as her own. Battle lines will be drawn, love will be put to the test, and Aric will have to fight Jordan's strong personality to keep her alive. Two alpha hearts seeking control will either find the balance or risk losing their love forever.
 Buy Links:
Ebook available from: Amazon ~ B&N
 

Now for my giveaway!

TWO (2) winners to receive a $5 Amazon.com GC each. (OPEN INT)

To enter all you have to do is answer this simple question:

What do you like to see on a cover that catches your interest?

Use MY rafflecopter below for extra chances to WIN!!!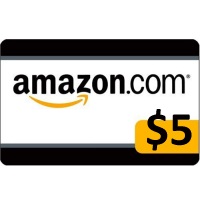 Enter the grand prize by using the rafflecopter below!

and hop on over to the next stop using the Linkys below! Keep hopping for more chances to win!