Thanksgiving Week of Giveaways WINNERS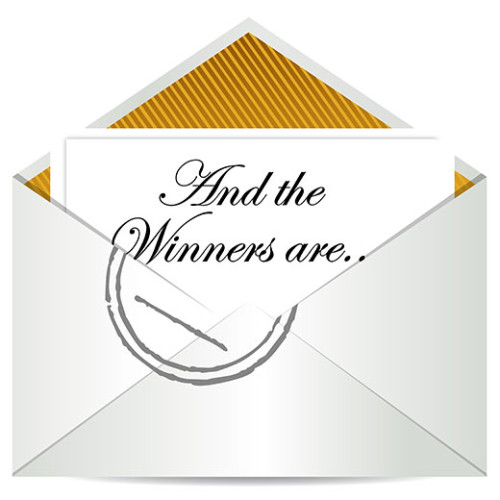 Hi All!
Winners were chosen for my week of thanksgiving posts. I am doing a solo post with the names. Please note: All winners were emailed to the email address they used on the comments. Prizes will only be sent to those who reply to my email, not from a new email address. Winners have 48 hrs to claim their prizes or a new winner will be chosen. Sorry, those are the rules.
Thank you all for participating! It was wonderful to read your comments about family and friends.
Kindle Winners:
Brooke S.
Bambi F.
Karen R.

Swag Box:
Michelle F.

Blanket:
Athena R.

$25 Amazon GC:
Wendy B.
Check out each individual post to see if it was YOUR comment that won. If it was you, check your email and reply so I can ship your prize to you!
Congrats to all and thank you again.