Candy Cane Kink Giveaway Hop***WINNERS***
WINNERS
$5 Amazon.com Gift Card each:
Kimberly Holgate
Elizabeth Haney
Congratulations!!!!
Welcome to my stop on the Candy Cane Kink Giveaway Hop
One of my favorite holiday traditions is putting up the tree. When we put up the tree, I always buy the multi-colored candy canes. My son loves them and everyone ends up grabbing them as we hand out presents. I wish I could have those big real firs in my living room, but with living in NYC and lack of space, not to mention my bad asthma and allergies I end up putting up a fake. It's still fun because my son helps me decorate it. He's very picky as to where he wants each ornament to go. Of course I have to wait until after he goes to bed to change them to where I want them LOL. Bad mom! With gifts in mind, I'd like to give a gift away HERE.

2- Winners – A $5 amazon.com GC!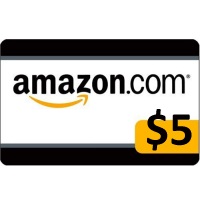 For a chance to win MY prize, all you need to do is comment below with what's your favorite Christmas tradition. Use the rafflecopter for extra entries and BE SURE TO LEAVE YOUR EMAIL ADDRESS ON YOUR COMMENTS!!!
Take a moment to read about my latest release: Stranded Temptation.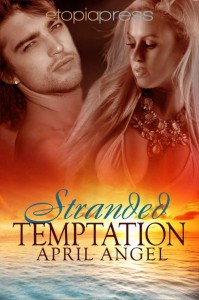 Stranded together, their passions will run wild.
Kara has a deep dislike for her boss, Max. She also wants him so badly it's making her nuts. He's a workaholic, a robot man. And he's never shown the least bit of interest in her or anything else that wasn't recorded in the corporate minutes. But when their plane crashes on the way to a meeting, leaving them stranded on a deserted island…just the two of them, all alone with all that ocean around them…Kara decides it's time to start living. And by living, she means using Max for all the hot sex she's been denied.
Max wants Kara—has wanted her for a long time. Unable to come out and cross the line between professional and personal, he makes her accompany him on business trips just to have her around. When they crash land and Kara shows him how much she wants him, he decides to quit being so professional and take the woman of his dreams. After all, what happens in the middle of nowhere, stays in the middle of nowhere. Until they're rescued.
Back in the real world, things aren't as easy. Kara is afraid to start a relationship with a man who completely ignored her until she took off her clothes, and Max is afraid she'll never be able to trust him. But when someone makes it clear that Kara's in danger, Max has more to protect than Kara's feelings. And now that he has her, he's not about to let her go.
CLICK ON THE IMAGE BELOW TO GO BACK TO THE MAIN PAGE AND KEEP HOPPING!!!!