Holiday Gifts of Love Blog Hop***WINNER***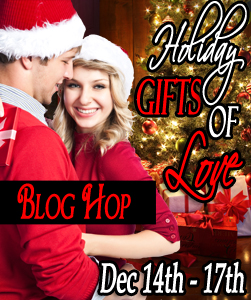 Welcome to my stop on the Holiday Gifts of love!
It's a Happy Holiday from your favorite Authors and Bloggers. While we know everyone celebrates a different way, we wanted to make sure that you guys knew how much we treasure you all. So from Dec 14th to Dec 17th, all 200 or so of us will be blogging about the holidays and what they mean to us. We may talk about our favorite holiday traditions, recipes, gifts, reads, heroes, and so much more. We want to hear about what you do for the holidays, what you read, and who you'll spend it with. We hope to see you here and happy hopping!
And while we do that, we are EACH doing a giveaway. Yep. There will be over 200 giveaways on each blog hosted by that Author or Blogger.
But that's not all….
We have THREE grand prizes. You as a reader can go to EACH blog and comment with your email address and be entered to win. Yep, you can enter over 200 times!
Now what are those prizes?
1st Grand Prize: A Kindle Fire or Nook Tablet (INT)
2nd Grand Prize: A $200 Amazon or B&N Gift Card (INT)
3rd Grand Prize: A Swag Pack that contains paperbacks, ebooks, 50+ bookmarks, cover flats, magnets, pens, coffee cozies, and more! (US ONLY)
Holidays ROCK! I love giving gifts away. It's so much fun to play Santa. For this hop, I get to play Santa again :) When my niece and nephew were small, we used to hide all the gifts and then rush to put them under the tree. Once we got a bigger place it was easier to hide them.

Let's put gifts aside for a second while I share a recipe my latin family adores.

Coquito
Coquito is a Puerto Rican version of Egg Nog. It is to die for.

4-6 Servings

10 min 10 min prep

1 Quart of Egg Nog – Any brand

2 Cans coconut cream (preferably Goya or Coco Lopez)

1 Can sweetened condensed milk

1 Can evaporated milk

2 Teaspoon vanilla extract

2 Cups rum (can add more and should use WHITE rum like Bacardi white)

1 Tablespoon ground cinnamon

1 Tablespoon ground nutmeg

Blend all ingredients in a blender with ice. Refrigerate the rest. Serve cold, sip and enjoy.

Now, back to gifting!!! I'd like to give a gift away HERE. You have chances at each of the 3 Grand Prizes also!

1 Winner – A $10 amazon.com GC!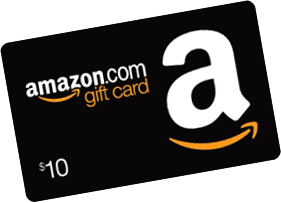 For a chance to win MY prize, all you need to do is comment below with the best Christmas gift you ever got. Use the rafflecopter for extra entries and BE SURE TO LEAVE YOUR EMAIL ADDRESS ON YOUR COMMENTS!!!
Take a moment to read about my latest release: Stranded Temptation.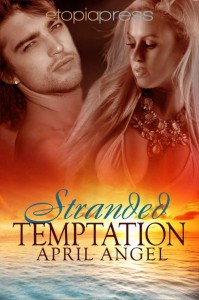 Stranded together, their passions will run wild.
Kara has a deep dislike for her boss, Max. She also wants him so badly it's making her nuts. He's a workaholic, a robot man. And he's never shown the least bit of interest in her or anything else that wasn't recorded in the corporate minutes. But when their plane crashes on the way to a meeting, leaving them stranded on a deserted island…just the two of them, all alone with all that ocean around them…Kara decides it's time to start living. And by living, she means using Max for all the hot sex she's been denied.
Max wants Kara—has wanted her for a long time. Unable to come out and cross the line between professional and personal, he makes her accompany him on business trips just to have her around. When they crash land and Kara shows him how much she wants him, he decides to quit being so professional and take the woman of his dreams. After all, what happens in the middle of nowhere, stays in the middle of nowhere. Until they're rescued.
Back in the real world, things aren't as easy. Kara is afraid to start a relationship with a man who completely ignored her until she took off her clothes, and Max is afraid she'll never be able to trust him. But when someone makes it clear that Kara's in danger, Max has more to protect than Kara's feelings. And now that he has her, he's not about to let her go.
CLICK ON THE IMAGE BELOW TO GO BACK TO THE MAIN PAGE AND KEEP HOPPING!!!!