Guest Blog – The Kabrini Message – J.R. Egles
Hello everyone,
Today I am showing off the amazing new science fiction book The Kabrini Message. The story of how this book came about will leave you misty-eyed. It's pure family love of a sister that wanted to make her brother's dream come true. Now I leave you with Marie Carhart, representing for J.R. Egles. Check it out!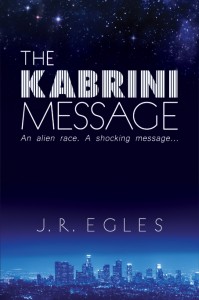 Thank you so much for inviting me to visit with you today, Milly and to share our story with you and your readers!
It was late one night in the late spring 2011 when I was in my attic searching for old family photos for a project for my son's upcoming wedding.  I found the photographs—but I also found something else.
I discovered it as I was digging through a box of photos that had come from my mother's house.  My mother passed away in 1994, and I must have received the box of photographs and mementos shortly after that—but I had not gone through it until this particular late night adventure.  Inside the old box, I came across a large manila envelope, marked in my mother's handwriting:  "Joe's Book".  The manuscript was dated 1987.
I vaguely remembered, many years earlier, hearing my mother talk about a book that my brother Joe had written.  She was typing his hand-written manuscript for him.  I don't believe I ever heard Joe speak of it himself; and I had never heard any more of the book until now.
I tossed the envelope aside to bring downstairs, thinking it might make for good summer reading and that was the beginning…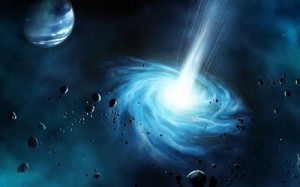 Joe was a brilliant man—quite possibly a genius.  However, (and I say this with great love and affection) it seemed to me that he never followed through on anything.  When I first found The Kabrini Message, I wasn't sure if he had ever attempted to get it published.  I assumed that he had not—or that he probably hadn't tried very hard.
The oldest of my three brothers, Joe was twelve years older than me.  The year I started first grade, he started college.  Although there was a large age difference, I do have a few vivid memories of growing up with him.  I remember Joe building his own telescopes as a teen (not from a kit, but from scratch—grinding the lenses himself, etc.).  He was absolutely fascinated with stars and planets, and he spent much of his time at the observatory.
So, as I began reading Joe's book, The Kabrini Message, I was not surprised to find that it was Science Fiction.  (What else would Joe write?)  Although Sci-Fi is not my usual reading genre, I found that I couldn't put it down – I loved it!
I was amazed and in awe of the imagination it took to create all of those twists and turns and intricacies.  Most of all, I loved the quick wit and humor in the dialogue between the characters.
I'm not surprised that my mother took the time to type Joe's entire manuscript. She and Joe had a special relationship; she was his "champion of causes".  She believed in him and always encouraged his greatest hopes and dreams.  Unfortunately, Joe did not seem to believe in himself enough most of the time.
But Joe had many wonderful qualities, too.  He had a fabulous sense of humor and a sharp wit, similar to that of some of the characters in his book.  He was funny and extremely intelligent and although he was not someone to openly show affection, I somehow always knew he loved his family very much.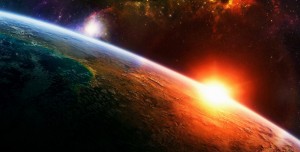 In January 2010, two months after his 60th birthday and with so much talent and ability that it seemed he never really tapped into, my brother Joe passed away.
My mother always recognized Joe's potential, and now I do, too.  And although at the time of his passing it appeared that much of his talent never materialized, as it has turned out, that is not true!  His talent did materialize…literally…and I found it in my attic!
I also now realize I was wrong when I assumed Joe never followed through on anything.  He completed this book.  And I recently learned something else from his wife Gwen—soon after Joe wrote the book, they mailed copies of his manuscript to nearly 50 publishers.  When interest was not immediately shown, however, Joe stopped pursuing it.
So I decided to take it one step further and make sure The Kabrini Message is finally published, as a gift to both my brother and our mother who always believed in him.  I have been "on a mission"…yes, a woman obsessed!  But the journey has been a fun, fascinating and educational labor of love and I am thrilled and so very grateful to say that as of January 18, 2013, more than a quarter of a century after it was written, The Kabrini Message is a published novel!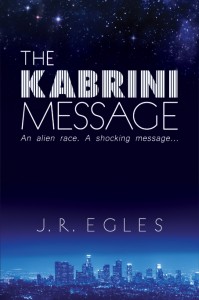 THE KABRINI MESSAGE SYNOPSIS:

They had finally made contact.  And the world would never be the same…

Jeffrey Driscoll is a rugged yet charming adventurer with a hidden consciousness: when he gazes through the eyepiece of his telescope, he senses someone is looking back.  Haunted by the stars since boyhood, he sets off on an exhilarating quest that takes him across the planet. Not quite sure what he seeks, Driscoll only knows he must keep moving. Throughout his reckless escapades, Driscoll is often accompanied by Mondo (a childlike, affable young African), Mohammed (a surly, sun-blasted Arab) and Goldstein (a cynical New York Jew), an unlikely trio that never fails to plunge face-first into hilariously perilous predicaments.

When an uptight British archeology professor hires the ragtag crew for a dig on the Greek island of Delos, Driscoll stumbles upon a miraculous find: ancient crystals with celestial coordinates that will connect mankind with the Kabrini, a highly advanced alien civilization.  Driscoll's groundbreaking discovery ultimately leads to Planet Earth's first global space effort, the Legacy mission.

Years later, when Driscoll Mining and the U.S. Army complete deep space construction of the Kabrini communications network, the Legacy mission is deemed a success. Mankind finally makes contact…only to discover the Kabrini Message isn't exactly what we want to hear.  The Kabrini view our civilization as one of heightened intelligence yet no spiritual enlightenment—a dangerous combination. Although the wise alien race has the ability to offer mankind limitless knowledge and staggering technological advances, they fear our barbaric people will only use the information for evil.

As if to prove the Kabrini right, a fanatical terrorist group's hunger for revenge leads to an explosive turn of events, threatening the Kabrini network; but Driscoll will stop at nothing to save the project.  As his obsession with the Kabrini grows and the Legacy mission spirals out of control, he risks losing it all—his company, his grasp on what's most important and the one thing he's ever truly loved: his wife, Carol.

This thrilling Adventure meets Sci-Fi saga takes readers across the globe and beyond, from the jungles of Africa to the Islands of Greece, from the streets of London to the tombs of Egypt, from Washington D.C. to Los Angeles, Jamaica, and Vienna, and finally to the deepest depths of space and Earth's first global space effort, the Legacy mission.

And when humankind finally makes contact, they discover the Kabrini "message" isn't exactly what they expected to hear…
BUY LINKS & CONTACT INFO.:
http://www.amazon.com/The-Kabrini-Messageebook/dp/B00B2CEN12/ref=pd_rhf_dp_p_t_1_XBD6
http://www.barnesandnoble.com/w/the-kabrini-message-jr-egles/1114171295?ean=2940016013312
Facebook Page:  https://www.facebook.com/kabrini.message
Blog:  http://kabrinimessage.blogspot.com/
Brand New Updated Video Trailer!:  http://www.youtube.com/watch?v=kMnnm_MnmV8
Twitter:  @KabriniMessage
Thank you so much for having me today, Milly and for allowing me to tell our story.
Thank YOU, Marie, for helping make your brother's dream a reality. He has a great sister. To my sci-fi lovers, go check out The Kabrini Message NOW!