Heartbreaker Blog Hop ***WINNERS***

WINNERS ARE:
Crystal Young and Julie Cole
Check your emails for your prizes!!!
Are our heroes heartthrobs or heartbreakers? Or are they just the same thing? Yummy right? Valentine's Day is just around the corner for this blog hop and we're gearing up to see what exactly is a heartbreaker. Is the song playing in your head line mine? "Cuz he's a heartbreaker!" We love those sexy men, but what about those times in the story when they aren't perfect. Because come on, we know they aren't perfect. What makes those men heartbreakers? What can those guys do to make it better? Is there a way to grovel? Come on! Tell me about your heartbreaker!!
 

Heartbreakers. To me they are those men that can just make a woman drool. He doesn't have to be a bad boy, but he has to be strong, alpha in his own way and definitely a take charge kind of guy. I love a man that can be sexy, romantic and fulfill every one of my fantasies. Wouldn't you like to find  your very own fantasy-maker? A man that wants to make your body burn with desire. But then there's always something wrong with our heart breakers. He's afraid of commitment, has some kind of insecurity, or isn't sure how to express his feelings, so we believe the worst. Those sexy adoring men we love and are super misunderstood are the ones that fill our nightly fantasies and make us creep back for more.

 
Almost 300 bloggers have giveaways and posts about those men we love! 
But that's not all….

We have THREE grand prizes. You as a reader can go to EACH blog and comment with your email address and be entered to win. Yep, you can enter over 200 times!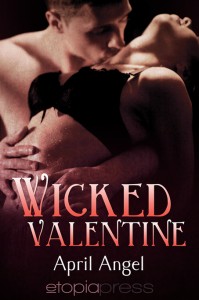 Who knew being wicked could be this fun?
Maxwell Stone has wanted Sabrina for over a year. But Nina's the ultimate professional and has no intention of getting involved. That is, until the night she gets a little tipsy and finds herself begging for his touch.
After an intense night of making Nina's sexual fantasies come true, Max finds he doesn't want to let her go. Nina wants Maxwell too, but she won't put her job on the line for any man. She loves the passion they shared, but when she's invited to the Wicked Valentine Ball, she decides it's time to put Max out of her mind. Of course, the last thing she expects is for him to be her escort. And she doesn't expect to find someone else trying to keep them apart. Permanently…
Reader Discretion Advised: Contains hot sex in public, binding, and dirty talking.
EXCERPT – 18+

"Sabrina?"

Nina took a few steps toward the dimly lit passage in the woods before she turned to Max's enquiring voice. "I'm just going to the ladies room for a moment." She pointed in the direction of the trees.

"Wait! That's not…"

She ignored Max's call to her and strolled off, breaking twigs and dead leaves with each step. Mosquitoes nibbled on her legs, each bite a constant reminder that she wished she was home in her bed, relaxing, or at least with someone that would help her fight the arousal shooting through her whenever she glanced at Max. But she'd broken up with her last boyfriend a while back. Since he didn't get the message that she was no longer interested, she had stopped going to the places she might encounter him.

With each step she took, the sound of the river beckoned her in its direction. Her foot caught, and she tripped on a branch. She squealed as the earth tilted in front of her. Rocky ground rushed up to meet her face.

A strong pair of hands grabbed her by the waist and hauled her backward. "I got you." Max's deep voice caressed her ear while he helped her straighten.

Swooshing from water streaming nearby and crickets, somewhere in the vicinity, were the only sounds to be heard. Each noise drove home the fact she was outdoors and anyone could come by, not that she cared.

He shifted her in his arms until she faced him, her front leaning heavily into his muscled body. She sighed, glancing up into his shadowed face. Not that she needed light to know what his delectable square jaw looked like. Or how brilliant his blue eyes were. He leaned back into a thick tree trunk, pulling her with him.

Slow caresses trailed down her back, making her shiver and her blood thicken in her veins. With each intimate touch, her body throbbed. It was time to stop torturing herself. She couldn't fight her body any longer.

"I think you've had a few too many, beautiful. Let's get you back to your cabin."

"No." She lifted on the tips of her trainers, curled her hands around his neck, and pulled his head down to her. "Now stop torturing me, and kiss me, damn it."

He groaned softly. "Sabrina, you've definitely had too much to drink. Sneaking in wine was not part of the agenda, you know." He stroked down her spine to the curve of her ass and palmed her cheeks.

She huddled closer, cradling his erection in the juncture of her thighs. "I know it wasn't, but Eve is boring. And it's not that I've had too much too much to drink. I've just had enough, Max. I'm tired of fighting this. I want you."

"Baby, you hate my guts." He chuckled, lowered, and dropped a kiss on her nose.

Arousal gathered inside her, heating her blood by more degrees than she cared to admit. "No. I don't hate you. I just don't like that I want you so much." She kissed his jaw, loving the sound of his sharp inhale when she licked his neck.

"Sabrina…"

Breaths mingled, gazes connected, and wet heat dripped from her sex. It was pure torture to have his sexy mouth so close and not get a taste. "Just kiss me, Max. I need you."

Peaks of tension zigzagged inside her and made her shudder. He held her neck with one hand, tilted her head back, and swooped down for a kiss. Potent need, unlike any she'd ever felt before, possessed her. She whimpered into the sensual kiss. Each swipe of his tongue over hers added kindling to the explosions going off inside her. She raked her nails down his T-shirt, over his hard-muscled chest, and to his jeans. "Fuck me."

He drew back from their kiss, ending the twining of their tongues. A scowl, deeply etched on his face, showed his disbelief at her words. But this time she wasn't going with logic. She decided to give in to what her body desired. And it desired Max.

"Sabr—" One soft moan left his lips when she gripped his cock over his jeans.

"Max, this isn't a game. I want to see you." She panted, unbuckling his belt. "I want to touch you." Excitement rushed through her, urging her to unzip his jeans. "I want to taste you…"
I hope you enjoyed that! Now let's get to the goodies. For a chance at one of my GCs, tell me about a fun and non-heartbreaking Valentine.
2 Winners will be chosen to receive a $5 amazon.com GC each

Be sure to use the rafflecopter for more entries and LEAVE  YOUR EMAIL IN YOUR COMMENTS!!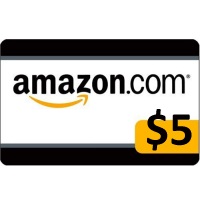 You can click on the button below to go back to the main hop page. Thanks for stopping by and continue hopping!!!