Release Day and Pimpin' Giveaway ***WINNERS***
Congratulations WINNERS:
Lisa (Prize Pack #1)
Tonya (Prize Pack #2)
and Jennifer (Prize Pack #3)!!! 
I will email you directly!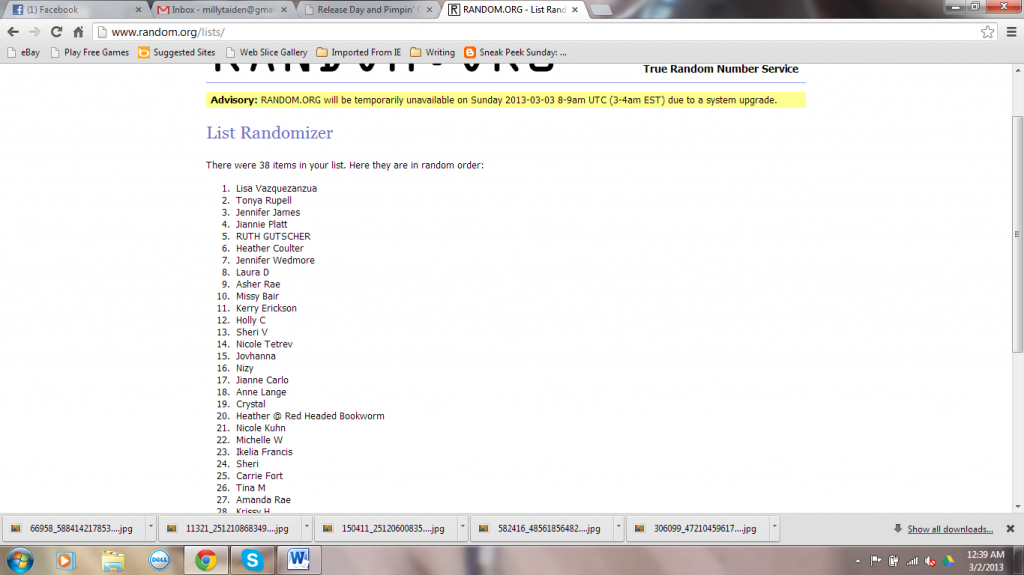 Release day and

HUGE SWAG GIVEAWAY!!!!
Let's crash this party and pimp this book like it's going out of style!!!
Today is the release for my latest April Angel smexy novella, Party Crasher. And you all KNOW I just love a party and some giveaways (FYI I am very excited and so there will be tons of !!! throughout :D). Aside from

Smut Queen Extraordinare (thanks to Riverina Romantics) and Fairy Smut Mother (thanks to Ms. Romantic Reads)

, I like to think of myself as

Giveaway Goddess

. LOL So join in the fun and get to pimpin'…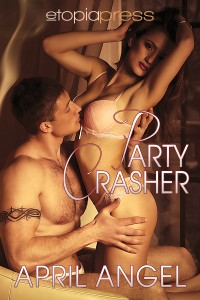 She crashed his party and became his prize…
According to one annoying Drex Callum, Chris is a "nosy reporter." And maybe she is. She's heard of the super secretive event known as the Seduction Party, and she won't be content until she finds a way in. The last thing she expects to find is that Drex is the host. She'll never get an invitation from her nemesis—unless she finds a way to get one herself. And breaking into his house is nothing if it means getting the scoop. But what she gets instead is an eye-full of the man himself, half-naked and more than she'd ever dreamed he could be in all her teenage fantasies.
Drex has been fantasizing about Chris forever, and now that she's a grown woman, he still has a hard time treating her like one. So when she shows up at the Seduction Party—on the auction chair!—he's got no other choice but to teach that nosey woman a lesson. He never dreamed sex could be like this, with Chris in his room, tied to a bed, asking him for stuff that blows his mind…
But when things turn ugly, it becomes clear that someone wants the nosey reporter dead. And Drex will have his hands full trying to keep his prize safe…
So that's my sexy new short. And now for the AWESOME giveaway!!!
To celebrate my new release, I'm giving away 3 swag packs.
But these are not just regular swag these are

THE ULTIMATE SWAG PRIZES

… It's only fair that since my main in Party Crasher gets a special prize that you readers do too…
***I apologize in advance but these are US/CA only. I can't ship international. Sorry.***
Prize Pack #1

***Consists of a large Wicked Valentine tote bag, a Wicked Valentine mouse pad, 2 key chains (one of each Wynter's Captive and one for Wicked Valentine), a pen, magnets and book marks***
Prize Pack #2

***Consist of a large Wynter's Captive tote bag, a pen, magnets and book marks***
Prize Pack #3

***Consists of a Wicked Valentine mouse pad, a very special hand made Wicked Valentine book mark, magnets and other book marks***
I know…I know you're wondering who you have to throw into oncoming traffic to win one of these right? Nobody LOL.
BUT I do need you to do me a huge favor and share/pimp my buy links for Party Crasher. 
Like Party Crasher on Amazon (tell me your like number)

Tweet (and mention me so I can know @millytaiden)

Facebook (tag me millytaiden)

Comment with links and

Pimp Pimp Pimp
That is the name of this giveaway!!! 

PIMP PARTY CRASHER

!  And come back. Comment and tell me what you did.
Each share is one entry!
3 – winners will be chosen on 3/1…
The same day my wolves release and I will have ANOTHER giveaway and one MASSIVE party! So join me in letting the world know about my new book.