Alpha Men – Why I Love Them
CAN YOU HANDLE AN ALPHA?

I'm currently finishing my latest wolf story:

Scent of a Mate

. It has all the sexiness you know comes from a Milly book with the fights and drama we love that make these couples burn the e-readers. One of the reasons I love writing alpha men is that they don't have to be jerks in my book to be strong. An alpha is all about being a leader, but also knowing what's important. For my alphas, their mates, their families and making the ones they love happy are always top priorities. It is no wonder that with my love for alphas, I give you some of the men that inspire the alphas in my writing.

Some may be a little misguided in their approach at giving their mates the things they need, but they always love with the passion every one of my heroines needs. They are bossy, yes, but what leader isn't? They're used to grabbing a situation by the balls and fixing it. 
They're possessive. Nothing and no one will interfere with the women they want. That includes the women themselves.

Fighting your attraction for an alpha is useless. They know you want them and will wear you down until you're putty on their bed, or couch, or car, or heck, even the street. These are men that will fight anyone in order to protect their women. But when you put an alpha man with an alpha woman together? Watch sparks fly.

These men love a strong woman. They love someone who can step up to the plate and help them lead if necessary. And they love a sassy sexy woman who can hold her own against a man used to making others bend to his will.
They will do whatever is necessary to ensure the innocents are always safe. They play hard. They fight hard. They love hard. That's the kind of alpha I like to write.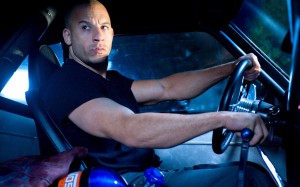 Do you like alpha men? What do you like about them?