RNC Swag and Signed Prints Giveaway ***WINNERS ANNOUNCED***
Hello awesome readers!

So you have all seen the wonderful photos from my trip to the Romance Novel Convention in Vegas. Well let's give some of the cool swag I collected away!

This is what we have for you all. Swag galore. There is a bunch of RNC and my own swag in these bags. It's surprise but you will definitely receive 2 (TWO) signed by author books AND a TON of swag. 
3 WINNERS = LOTTA LOOT.
CONGRATULATIONS WINNERS:
Krissy Burns-Holstein
Jeannie Baker-Platt
Shawanda Davis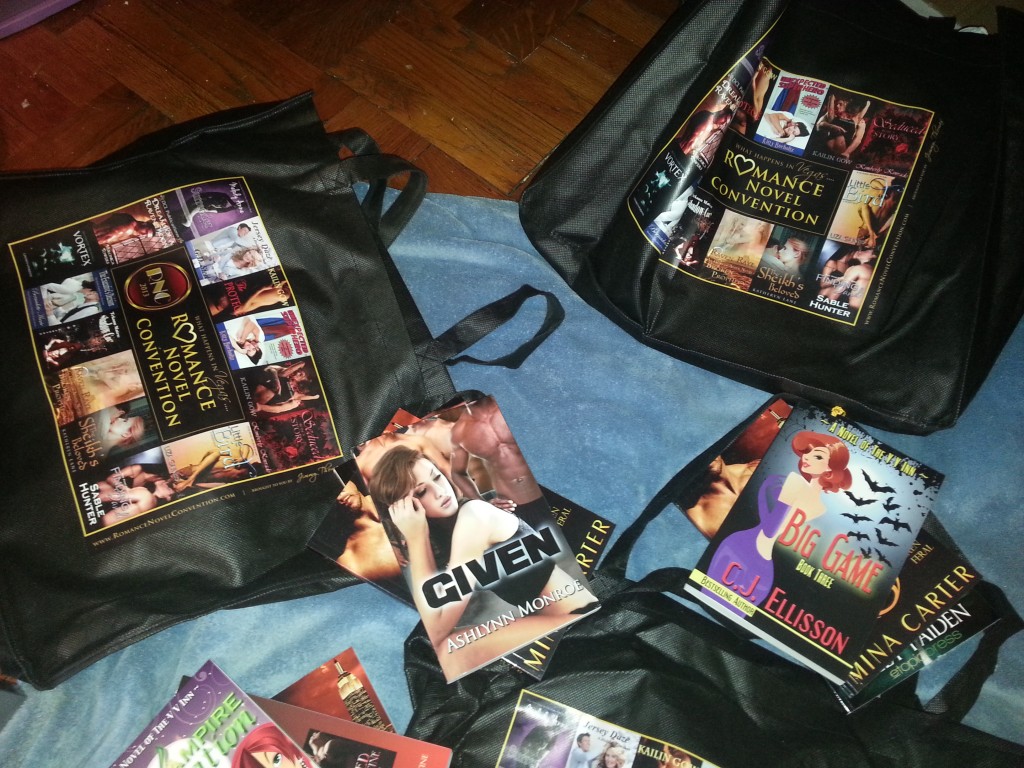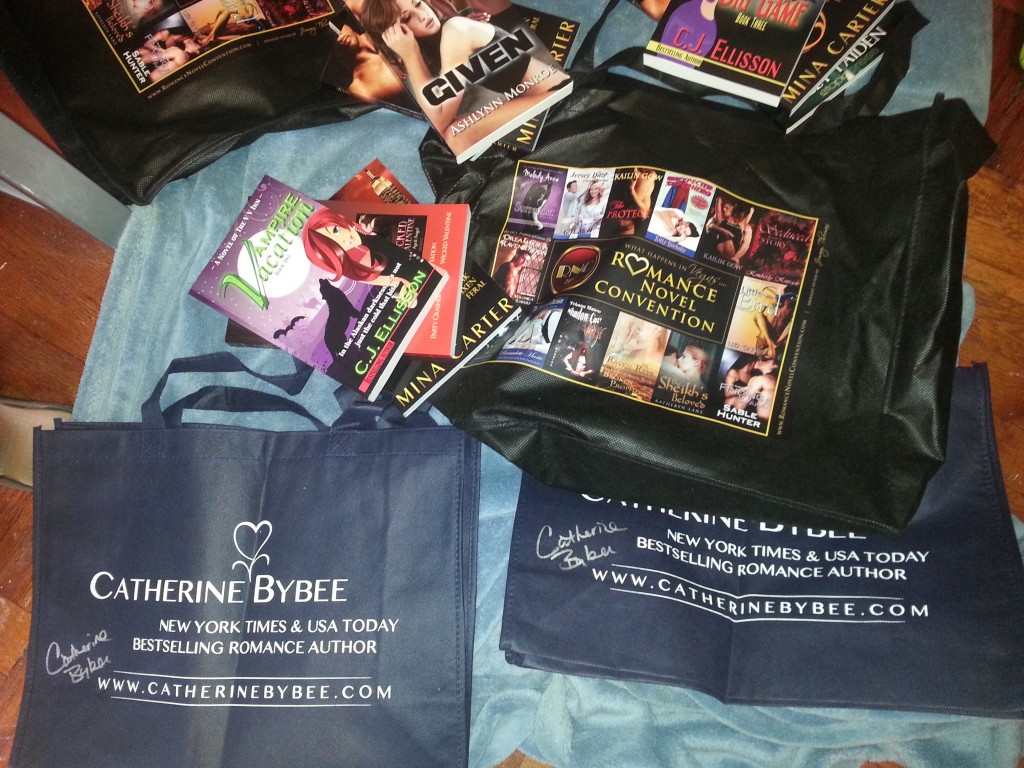 How do you enter? Easy!
Use the rafflecopter below and share the news with your friends!