Alpha Geek is now available in audio!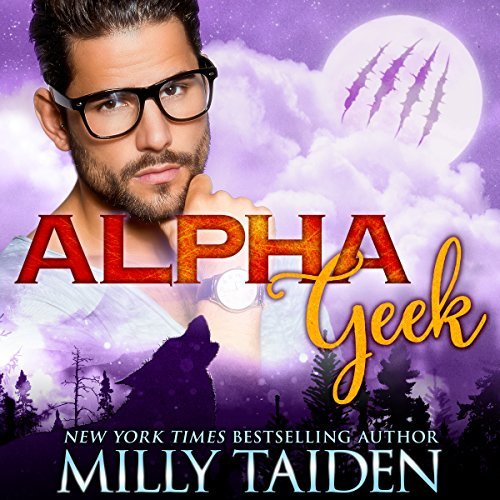 Narrated by: Lauren Sweet
Length: 2 hrs and 1 min
Buy from Audible | Buy from iTunes
LISTEN TO A SAMPLE:
Lioness shifter Scarlett Milan hates that she wants her boss more than her next breath. All she thinks about is how his black-rimmed glasses and bow tie are sexier on him than any other man. But since he's human, she's afraid she could break him, even kill him, during a night of wild sex.
Knox Daniels, wimpy bean counter, has lusted after Scarlett since the moment he met her. The fact she's his best friend's little sister has stopped all dirty thoughts. Well, almost. After he breaks up with his girlfriend, getting his hands on Scarlett is the first thing on his to-do list. Being murdered was not.
A vicious attack almost kills Knox, but science comes to the rescue. Now he's no longer the weak human Scarlett was afraid to touch. Actually, no one knows what he is except possessive, aggressive, and demanding she be his. They'll have to team up to keep him alive while figuring out if he's a deranged killer or just the most powerful alpha ever known.
Reader's Note: Hang on to your panties, folks. This is going to be quick, dirty and will have your ereader asking for a cigarette. As with all my books, adults only, please. That means if you're a prude and don't like hot sex or dirty talk, step away from the book. All others, I love you freaky people.