Discover a new world for Sassy lovers: Barbara's Sassy Midlife Tales!
"I love it when an author writes a story about an older woman finding love. This is one of the best I've read… Milly Taiden has outdone herself with this one! Luna is middle aged and has been hurt by her first love, Derrick. After coming off a nasty divorce, she is talked into going to a shifter party by her best friend. And you guessed it, Derrick, her first and only love it there. Things get explosive from then on. Enjoy readers! ❤️❤️❤️" —Nancy R, a GoodReads reviewer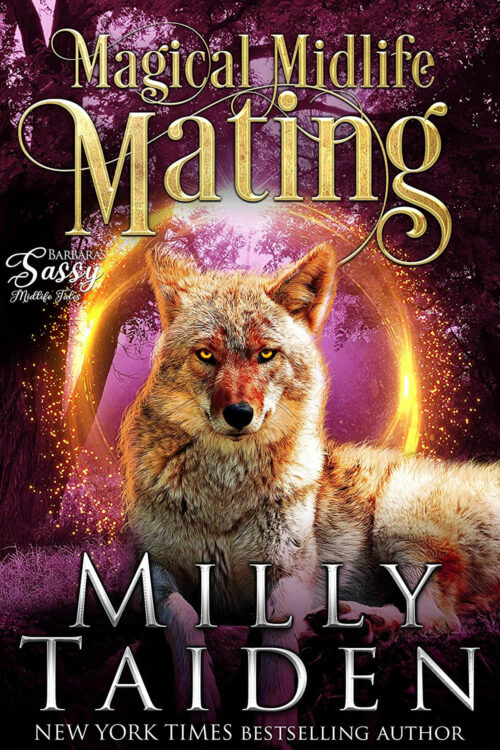 Magical Midlife Mating is now available!
A Paranormal Women's Fiction!

Luna Maxfield had worked hard to reclaim her life after her divorce, focusing on the joys she still had: her kids, her bookshop, and her friendship with the likes of Barbara Wolfe. Okay, so there's no romance in her future, but who needs that, right? Not like she wishes for true love…at least, not all the time.
Wolf shifter Derrick Montoya made a horrible mistake over thirty years ago: he let his fated mate slip through his fingers and end up with the wrong man. He's been kicking himself ever since. Now, after all these years, he meets Luna again and finds her to be more alluring than ever and still his mate. He's having a hard time keeping his hands to himself.
Derrick and Luna have a lot to figure out. Luna's loved ones aren't content to let her keep living her lonely existence. Her resolve is tested with older—and sexier—Derrick. But how can he convince her that the mistakes of the past won't be repeated? And is it too late for these two to have the happily ever after they missed out on all those years ago?