Wanted: A NANNY FOR THE TIGER DADDY ❤️🐅
"I'm not normally a fan of boss-employee relationship books, but this one has so much heart and heat, I couldn't help but read it straight through in one sitting. Lot's of intrigue and interesting characters as well as real life feelings and situations with lots of twists !! 5✨'s." —Diana Page, a GoodReads reviewer
"This is one of my favorite series! I enjoyed the fact that even though Kristen and Henry were fated mates, the romance took its time to develop. The nail biting trauma of an ex mate targeting his new love made this book a fast paced ride. The characters were well developed and likable. Good read!❤️❤️" —Nancy R, a GoodReads reviewer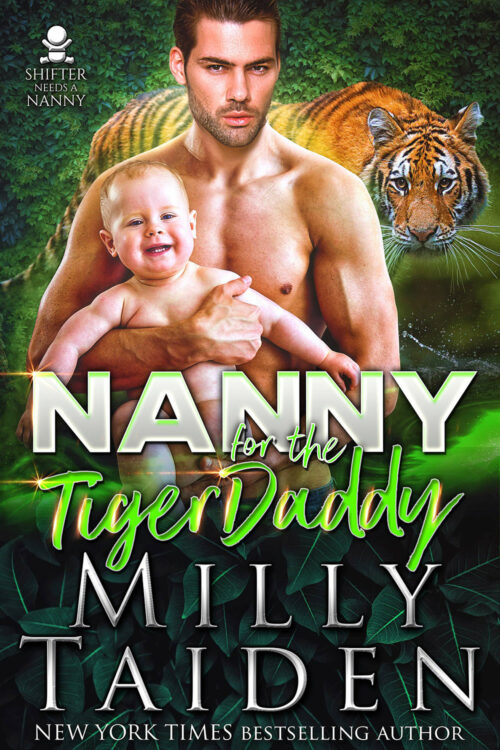 Nanny for the Tiger Daddy is now available!
Shifter Needs a Nanny, Book 3

Kindle: US | CAN | UK | AUS
This book is included in the Kindle Unlimited subscription.
Kirsten Belew yearns for a change. She wants adventure, excitement, romance. Everything her job as a preschool teacher doesn't offer. When she comes across an ad for a nanny to a wealthy recluse in the Rocky Mountains, she wonders if this is the change she needs. The "recluse" was not supposed to be drop dead hunky.
Tiger shifter Henry Kaplan's life can't get much worse. His arranged marriage has fallen apart. His ex abandoned him and their baby. He can't work and care for her and danger is around every corner. 
When he opens his front door to the hired help, he gets more than he ever dreamed. The stunning woman before him is the answer to many of his prayers. She's not only his nanny, but his true mate. All he needs to do is get her to fall in love with him and keep his jealous ex-wife from killing her. All is a day's work, right?