Wanted: A Nanny for the Bear Daddy ❤️🐻
"If you want a sweet love story …look no further. Chocked full of heat, this one will tug at your heart strings. Tiber needs a nanny for his sweet daughter Marigold. Throw in that he is a bear shifter and must mate another shifter according to the council.In walks his human mate and things get hot from there." —Nancy R, a GoodReads reviewer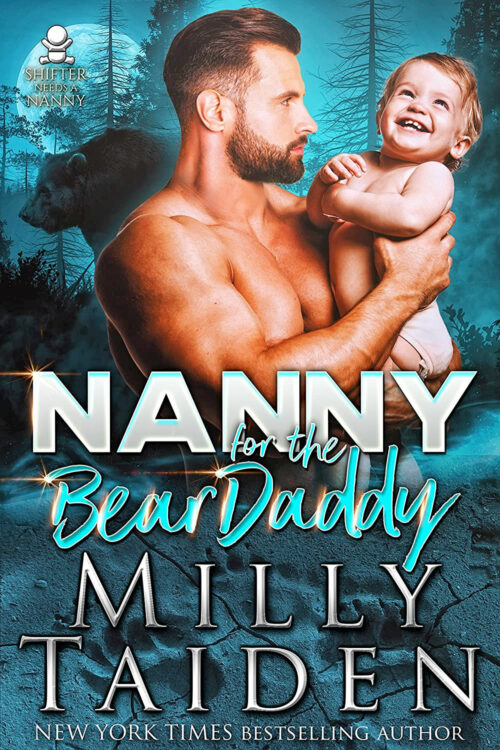 Nanny for the Bear Daddy is now available!
Shifter Needs a Nanny, Book 5

Kindle: US | CAN | UK | AUS
This book is included in the Kindle Unlimited subscription.
Lyra Clemmons is desperate for a job, so she jumps at the opportunity when she sees an ad for a nanny. Finding her employer to be a hot, single dad with an adorable infant was an unexpected perk. Of course, those hot glances he gives her have her wondering if there could be more between them.
Timber Mahogany is the leader of the Montana Maul, a clan of bear shifters protecting what's theirs. But it's time for a rebellion when the antiquated bear council tells him he can't have his fated mate because she's a human. There's no way he's giving up his curvy goddess.
Lyra knows a time will come when the love of her life will bring freedom to all the bears secretly living with human mates. But will he have to sacrifice his life to get what he wants? If the council has its way, both Lyra and Timber will be the prime examples of what happens when the law is disobeyed.
* * *
"Come in," Timber yelled, not bothering to move as he started wiping baby Marigold down again. "Please, just come in."
Lyra Clemmons was a vision of wavy, shiny blonde hair. Plump curves that made his hands itch and … he had never seen an ass that spectacular before.
The uncertain smile she had been wearing dropped from her face as she examined the situation Timber was in. Then she dumped her bag on the floor and walked briskly toward him, rolling up the sleeves of her shirt.
He was breathless and didn't say anything as she pushed him away and expertly cleaned up Marigold and put her in a diaper in one fluid motion. "You should always, always put a wipe over her little baby butt to protect your clothing," Lyra said sternly.
Timber nodded dumbly. His heart was racing.
"Baby poop is lethal. You have to protect yourself," she continued.
Lyra was the only person who had answered the ad he had placed in the Missoula Daily newspaper. And now that she was here, Timber never wanted her to leave.