She's Having the Dragon's Baby…
"Marcus is a dragon shifter and he is being pressured because he still has not given his family an heir, he decides to apply to the SSA, a respected Surrogate Agency for shifters and is surprised when his match actually turns out to be his mate. He holds off telling her about the group of dragons he leads that are called Thunder. There is plenty of action and love and sexual chemistry is off the charts, you will not be able to put the book down until you reach the end of the book." —Sue, a GoodReads reviewer
"This is an enjoyable dragon shifter read! Betrayal and action graced the pages as well has smoking hot romantic scenes. I loved how Rachel was accepted into the Thunder even though she was human. This is a nice addition to the series. ❤️❤️" —Nancy R, a GoodReads reviewer
"Love, hot dragon sex, and some dragon battles—what more could you want?" —Denise, a GoodReads reviewer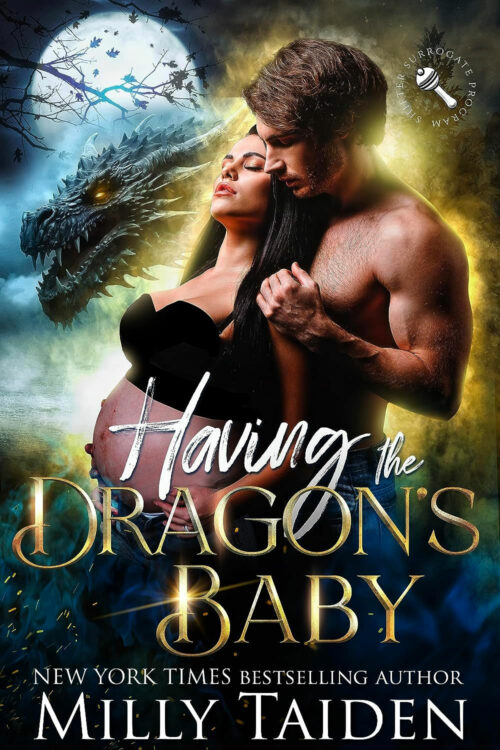 HAVING THE DRAGON'S BABY is now available!
Shifter Surrogate Program, Book 3

Tired of her humdrum life in a quaint town's diner, Rachel Brookes is ready to make big changes in her life. Ideally with motherhood and a loving partner. Since that's not happening, she settles for being part of the Shifter Surrogate Program. This puts her on the path of the strongest, hottest and baddest dragon shifter ever.
Marcus, alpha of the Artemis dragon thunder, can't find the source of young shifters vanishing, leaving a chilling trail of kidnappings across various clans and packs. Along with that, his family and den are pressuring him to secure an heir. When he meets his new surrogate, he discovers they have a deeper bond than he could have imagined.
An elusive adversary threatens to destroy their newfound happiness. As the shifter world trembles, Marcus must protect his fated mate and the life they've created. Can he find the unknown enemy and safeguard their love? And will Rachel embrace the unforeseen risks of love in a world of supernatural danger?