Breaking The Nexus – Cover REVEAL!!!!
BLURB
Throughout history, myths and legends of extraordinary creatures have been told and retold. Fantastic tales of demons and banshees, gryphons and dragons, and of course, magic. Stories that every child grows to learn are nothing more than fantasy…or are they?
Beyond the world you see lies a hidden realm, the Mythrian Realm, inhabited by all of the creatures you've been told are mere fiction. Only one thing lies between humans and the truth: the Nexus. A magical barrier erected millennia ago to separate the two realms, it has stood the test of time. Until now.
For Mythrian Sha Phoenix, magic is nothing new. But when she stumbles upon a portal on the verge of collapse, her fate will forever change. Pulled through the portal into the Human Realm, she lands in the middle of Detective Connor Flynn's brutal murder scene. Soon it is obvious someone is using blood magic to try to bring down the Nexus. Together, Connor and Sha must work to unravel the secrets before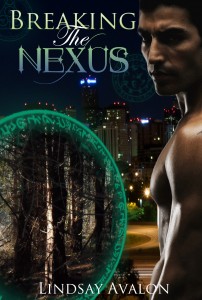 The Nexus is breaking and all hell is about to unleash…literally.
the barrier falls and the realms collide.
LINKS
Facebook: http://www.facebook.com/author.lindsay.avalon
Twitter: http://twitter.com/LindsayAvalon
Blog: http://lindsayavalon.blogspot.com
Amazon Author: http://amazon.com/author/lindsayavalon
GIVEAWAY
Contest will run from November 11 to November 15.