31 days of Christmas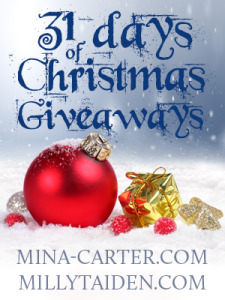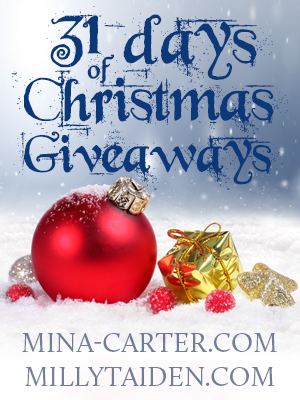 I cannot believe it is already December! I hope everyone enjoyed a long, holiday weekend (if you're in the US) and had a great Thanksgiving.  I know we're all having a rough time today with getting back to work. But, hopefully I can cheer you up.
Mina Carter & I are getting into the Christmas spirit and hope you all will join us. Mina and I will be alternating each day with a fun Christmas themed post, which will each have a smaller giveaway and a grand prize winner will #win a Kindle Voyager or $199 gift card .  So, make sure to stop by the blogs each day to enter to win.  All winners will be announced here on the blog on January 4, 2015.
To get things started, lets talk about holiday travel. Do you stay home or do you travel?  If you travel, do you drive, fly or other?  Usually, we stay local. But, this year I am super excited. My husband and I are taking our son to Disney. I cannot wait! Fingers crossed for no major delays or bad travel weather. 
Today's #giveaway will be a signed sports pack, all you have to do to enter is leave a comment below with your answers about your holiday travel plans.