Holiday shopping (31 Days of Christmas)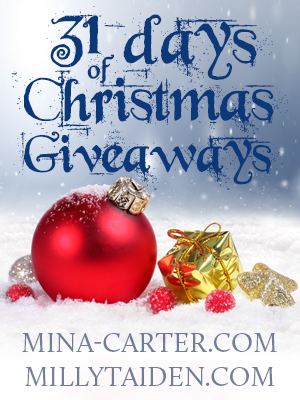 Happy Hump Day! As you know, Mina Carter & I are celebrating Christmas by giving YOU gifts. We are alternating days with fun posts on our blogs.
Today, let's talk about holiday shopping. Some people love it, some people dread it and will wait until the very last second to get it all done.  I'm one of those who loves to get it done early, so I can enjoy other parts of the holiday season, especially spending time with my family.  However, this year, I've been running a bit behind.  I did a lot of shopping over Black Friday/Thanksgiving weekend and hope to finish up all my shopping this coming weekend.
To be entered in today's #giveaway, leave me a comment telling me how you handle holiday shopping. Do you love being out and about or do you prefer to stay in and shop online?  Are there any procrastinators out there who wait until the last minute?  Today's winner will receive a swag pack.  Don't forget to enter to #win the grand prize: A Kindle Voyager or $199 gift card.
All winners will be announced here on the blog January 4, 2015.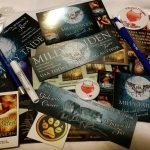 a Rafflecopter giveaway