Party time–what parties are on your schedule this holiday season? (31 Days of Christmas)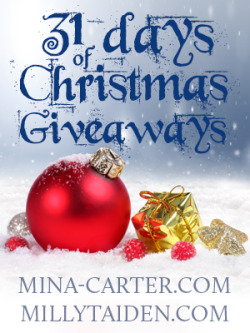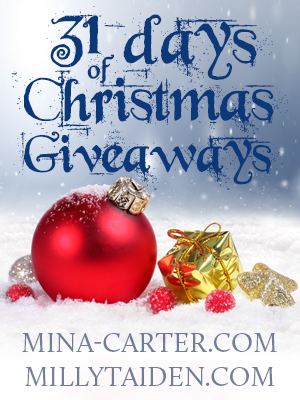 Only 10 more days til Christmas!! It's also the season for parties–office, friends, etc.  Does your office throw a holiday party? What about your friends, do you all get together to celebrate? Don't forget about the White Elephant (do you allow "steals"?) and Secret Santa's.  I love doing Secret Santa with my street team. We have a lot of fun.  I tend to go crazy with gift buying, which my family just rolls with–I'm sure they don't mind all the presents  :-D .
Part of the whole holiday/Christmas season is spending time with loved ones, friends and taking time to relax, even at the workplace.  Tell me what parties are on your holiday schedule this year for a chance to win a swag pack. 
And don't forget to stop by Mina Carter's blog. Part of our party schedule is doing the 31 Days of Christmas celebration on our blogs. Enter daily for a chance to win the grand prize of a Kindle Voyager, or $199 gift card.  All my winners will be announced on January 4, 2015 so make sure to check back to see if you've won!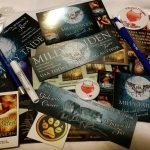 a Rafflecopter giveaway