FUR FOX'S SAKE — Now Available for Pre-Order
The second novel in the Shifters Undercover series
is now available for pre-order!
Two shifters must work together to unravel a gripping mystery
while fighting their fierce passion…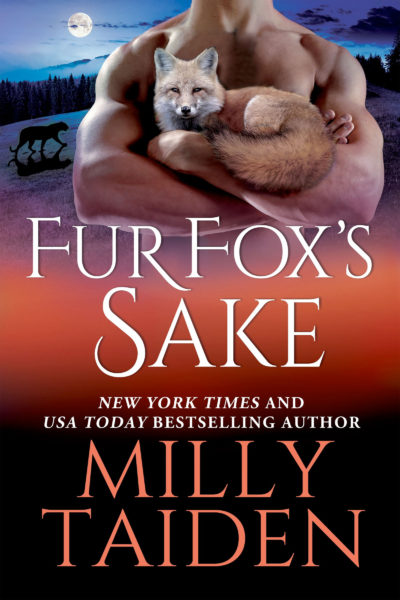 Available April 25, 2017

Paperback: Amazon US | Amazon CAN | Amazon UK
Marika Paters has an energy coursing through her that others can't explain. Maybe it's the curious fox that lies within that gives Marika joy in her work as a geneticist for the only forensic laboratory for animals. But while her research unravels mysteries—like startling new data that threatens to dismantle everything science knows about shifters—Marika has always felt incomplete, just another lonely shifter looking for her mate.
Following a family tragedy, Fellowship Agent Devin Sonder believes he will never find love. But the panther inside knows his mate is out there somewhere—and he can't give up. When the bodies of a senator and a mysterious dead wolf lead Devin to kind, playful Marika, he feels a powerful, magnetic attraction…even though their personalities clash.
With more dead wolves found, Marika makes a revolutionary discovery about the origin of the beasts. Together with Devin, she races to find out who could be creating shifters—and why. But can the fierce alpha panther and the fiery, driven fox put their carnal desire aside to hunt down the mastermind before more shifters die?