Cover Reveal
The first in a hot new series of long books you don't want to miss!
It's filled with sexy, funny and ALPHA growliness!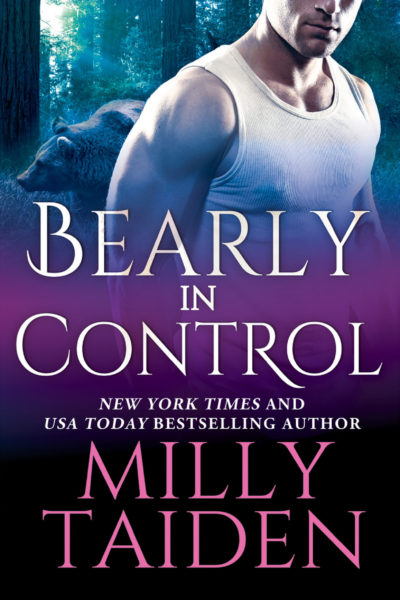 Bearly in Control
Shifters Undercover, Book 1
For vet and animal whisperer Charli Avers, talking to bears is all in a day's work. But when she finds a man—a very sexy, very alpha man—where a bear ought to be, the wild comes close to home. Charli is drawn to this mysterious stranger. She wants to help him piece together the past he can't remember—even if that means shedding her human misgivings and embracing her more carnal desires.
After shifting from bear to man, Barry believes he's finally found his mate. Now he just needs to find himself. He doesn't know much about the animal within him, but his human heart aches for Charli. She ignites his instincts to protect her from all danger—including their electric attraction.
The stakes climb as Charli investigates the mystery behind Barry's memory loss and how it may relate to strange sightings and thefts in this little corner of Oregon. Without answers, she may lose Barry—and herself—to the wild side forever.