Wanna Buy a Howl is LIVE!
Gerri Wilder is back and busy finding mates for a whole new planet.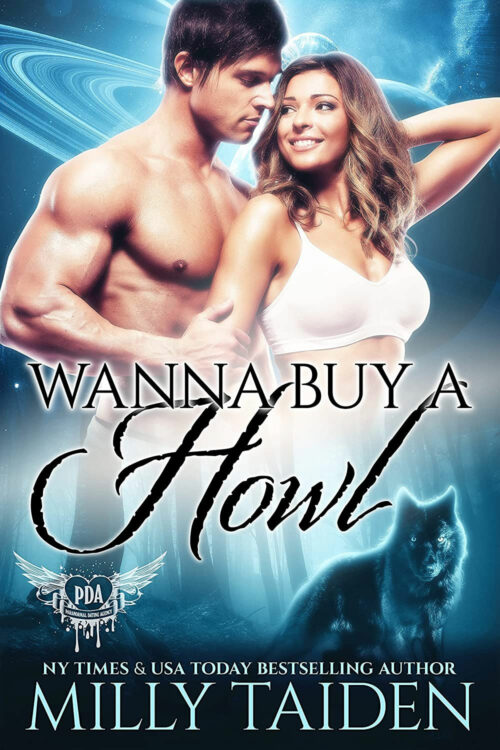 Wanna Buy a Howl
Paranormal Dating Agency, Book 32

Smokin' new PDA in the Haize world
Completely Standalone
Archeologist Skylar Grace needs an earth-shattering discovery to make her career or remain an unknown amongst her peers. Maybe the word "earth" is too confining. Skylar believes she scams Gerri Wilder into a trip to another planet, thinking she'll ditch the man she's supposed to meet. Not like Gerri can actually match her with the perfect man for her. Piece of cake, right? No, it's really not.
Tamor, Chief of the Seven Tribes, needs to figure out how to save his people from a slow death. He asks Gerri Wilder for help and she sends a beautiful and smart Skylar to his planet. Skylar's very sassy and her skin's so soft he can't stop touching her. But then she tells him she's there to dig for old things, leaving him completely disillusioned.
When Skylar finds ancient cave drawings, she knows she's looking at something important, but how is she supposed to decode an alien culture she knows nothing about? If she doesn't, not only will the people who've accepted her as she is die, so will the one man she's come to love.