I've got 2 new releases for you: Her Dragon Desire and Call of Her Mate
What better way to end 2021 as with two new releases!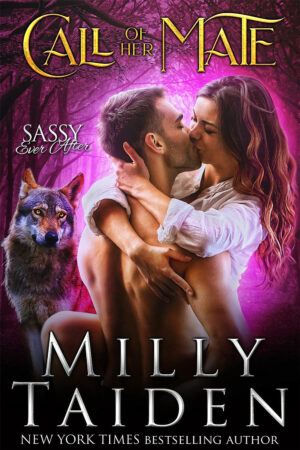 Release dates for both, CALL OF HER MATE and HER DRAGON DESIRE, have been moved up to this week. And the best of all, they are free with Kindle Unlimited.
Early reviews are already in!
Barb on Amazon says that Call of Her Mate is "very hot and steamy! Quinn and Morgan are great characters! A very entertaining and enjoyable story packed with action and secrets and a crazy ex!"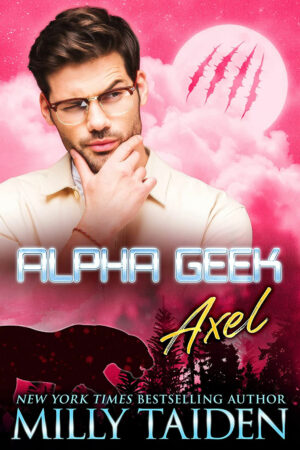 Earlier this week ALPHA GEEK: AXEL came out as well. And readers like Jane Elizabeth are enjoying it: "There is plenty of drama, intrigue, and danger going on here… Someone is  trying to stop Axel's research, and they don't care what they have to do! Wonderful, fast paced story. Another winner for Milly!"
So what are you waiting for. Dive in and ring in the new year with a yummy shifter!
Kindle: US | CAN | UK | AUS
FREE with Kindle Unlimited
Camile Sawyer is a witch living in hiding with her grandfather, secluded away from those who feared her kind. She doesn't know what she's doing when she blows on The Horn of Summoning, and she doesn't understand why a huge dragon soon crashes onto her family land. And her attraction to this dragon is unlike anything she's ever felt before. Her need for him is all-consuming.
First, Slag the Magnificent is awakened abruptly after centuries of sleep. Then, he is shot out of the air by some modern human weapons. Finally, he faces off with a human sorceress who transforms him from his fire dragon form into a measly human. But none of that compares to the fact that he's finally found his one… and she's a human witch. A beautiful, sassy and strong woman he's happy to call his mate.
Slag isn't the only dragon who's been awakened by the Horn, but the others aren't as forgiving. Slag and Camile will have to defend themselves and save cities while continuing to search for a way to turn Slag back. Their troubles don't end there. There are dragon Hunters chasing them, and they're furious that Camile is refusing to fulfill her duties by eliminating Slag.