Taken for a Pride – Let's get WILD!!!
A brand new PDA featuring two strong males and one sassy female in this smoking hot menage.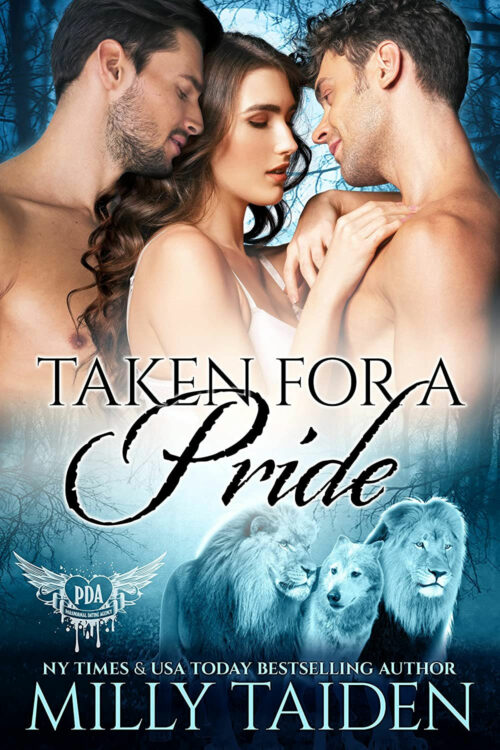 Taken for a Pride is now available!
Paranormal Dating Agency, Book 37
Kindle: US | CAN | UK | AUS
FREE with Kindle Unlimited
Taken for a Pride is also available in print.
Exiled from her wolf pack, Savannah Rex is lucky to run into Gerri Wilder, though she has no idea that the matchmaker has a plan for her. She thinks Gerri is helping her get a new job, until she ends up colliding head-on with two very sexy lion shifters.
Pride alpha, Diesel, and beta, Ryder, have plans to continue conquering the business world, but they can no longer deny something's missing. With the help of the famed matchmaker, the two lions soon meet their match. And what an explosive meeting that is. Savannah is fiery, sexy and perfect for them. Now to convince her a triad is absolutely normal.
Savannah challenges them in every way possible, but the wolf shifter has some unfinished business with her home pack. Can Ryder and Diesel convince the sexy wolf to forget the ghosts of her past, or will continued assassination attempts force her to forget the future she could have with the lions?