Yum! The grumpy cowboy is a whole lot of dragon!
"Yum! The grumpy cowboy is a whole lot of dragon! This paranormal romance is sweet and spicy, with engaging characters and entertaining story." —Marianne, a GoodReads reviewer
"[A] wonderful read, … impossible to put down…" —Sue, a GoodReads reviewer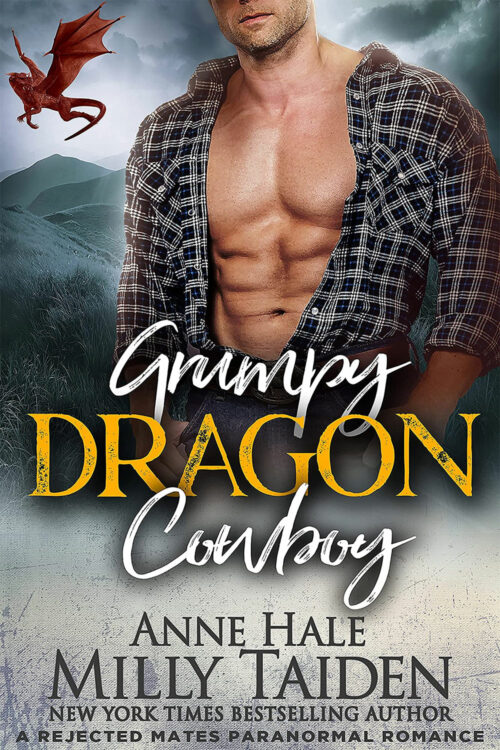 Grumpy Dragon Cowboy is now available!
Grumpy Dragons, Book 2

A Rejected Mates Paranormal Romance
* * * Standalone Romance * * *
Big city developer Katherine Taylor needs to prove herself, and she's doing that by opening a resort in the Colorado mountainside. What her stakeholders don't know, is that she has an ulterior motive for her location selection. There have been dragon sightings in the area, and she's determined to learn the truth about the legendary creatures. Of course, she didn't expect for a real one to be so good looking or make her so flustered.
Colt Rivers is a bronze dragon who managed to evade the Slayers years ago and settle into a little piece of heaven on the Colorado mountainside. When construction begins, he's compelled to come out of hiding so he can attempt to stop Katherine from building a tourist trap in the area. But that's easier said than done, when her smile and natural beauty make him forget what the goal is.
The two should be instant enemies, but their attraction to each other is too strong. Sparks will fly, but a couple with this many secrets may fizzle before they fly. And when Katherine needs Colt to put their difference aside and save her, he's going full dragon for his mate.