A sexy new geek is ready to be alpha! Meet Alpha Geek Trent!
"Oh! My! I absolutely loved this "twist" on who's protecting who! It's not often we have a woman protecting the male, but it totally worked in this book! I love that Ms. Taiden has taken a sort of role-reversal and created a hot and steamy tale that will melt your soul! Since the moment they met, our two heroes formed a bond that could be dismissed, and it was sizzling to watch Trent and Lana work their way through Fate's desire." —Cindy Caron, a GoodReads reviewer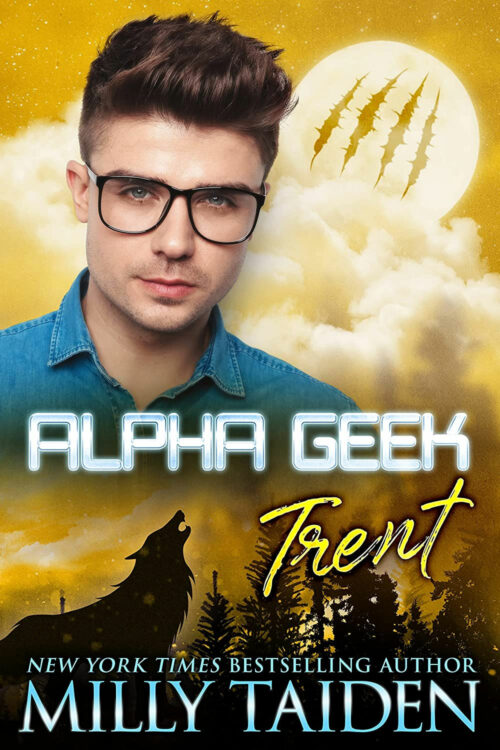 Alpha Geek: Trent is now available!
Alpha Geek, Book 9

Kindle: US | CAN | UK | AUS
FREE with Kindle Unlimited
A shifter protection agent assigned to her first job finds danger, intrigue… and her mate!
Lana Parr, new to security, is thrilled to be hired by the shifter protection agency. She's always wanted to work with a company that lets her embrace her bear side. Then, her first client opens the door and she's overcome by the attraction she has to the gorgeous geek. Oh, no. How is she to keep her mind on protecting him when all she wants to do is take his clothes off?
Trent King is an IT guru whose uncovered a great deal of underhanded dealings, but when an important government official is implicated, things get serious. To protect him from assassins, long enough for him to testify in court, Trent is assigned an agent—one who is brave and beautiful. And with every smile and every hot look, she makes him forget she's there for a job. It's impossible to keep his lusty thoughts for her under control.
When things go badly, everything changes for Trent. Because the shifter agency has a secret serum that will change him. Things are suddenly a lot different for a geek who didn't think he could get the girl. Now, he finally feels worthy of Lana, and being the one doing the protecting.