🔥🔥🔥 Let the sparks fly — Flame of Mind is live! 🔥🔥🔥
"What a LOL, steamy, paranormal whodunit and, maybe, if someone can pull their head out they get to keep their mate. Loved it!❤❤❤❤❤" —Nancy, a GoodReads reviewer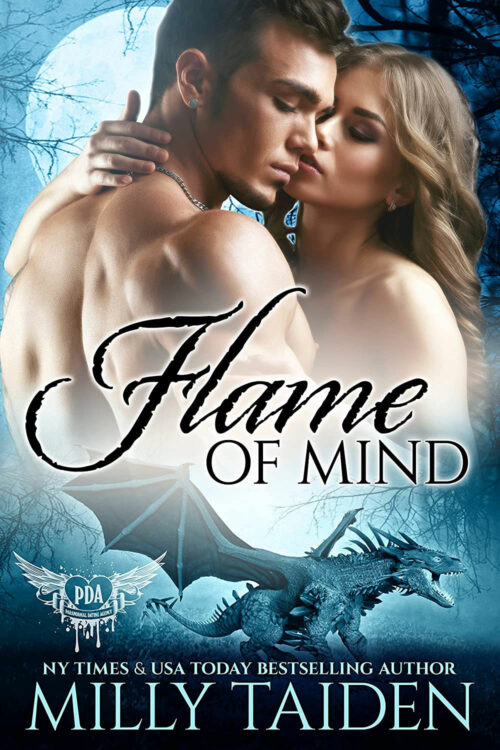 Cannon is now available!
Paranormal Dating Agency, Book 39

Brielle Hudson is having a bad day. The airline lost all four of her suitcases. All of her creations for an important fashion show are now lost to the red tape of conveyer-belt hell. Her luck just might change with the help of her meddling best friend and a substantial business loan. And let's not forget her best friend's billionaire brother, who is as sexy as he is arrogant.
Dragon shifter Jasper Fortune likes the world of finance. He likes spotting patterns and making decisions on instincts. When he comes face to face with his mate – his little sister's gold-digging best friend – all those patterns he likes? They vanish. The instincts? Well, those stay. He can't seem to keep his hands – nor mouth – off Brielle. Even though he doesn't trust her.
The dragon and his lingerie designer argue until they kiss and kiss until they argue. Fighting their attraction is useless, especially when an unknown enemy attacks. Again. Turns out, those bags weren't lost. They were stolen. Now he has to save Brielle and figure out how he's going to keep her. Forever.