🔥 Get your latest Alpha Geek fix: Meet Jett and Ivy! 🔥
"This was one of my favorites of the Geek series! Jett and Ivy are fantastic characters and I loved their relationship! Drama, action, danger, and plenty of steam! I adored the ending! Highly recommend!" —Barb, a GoodReads reviewer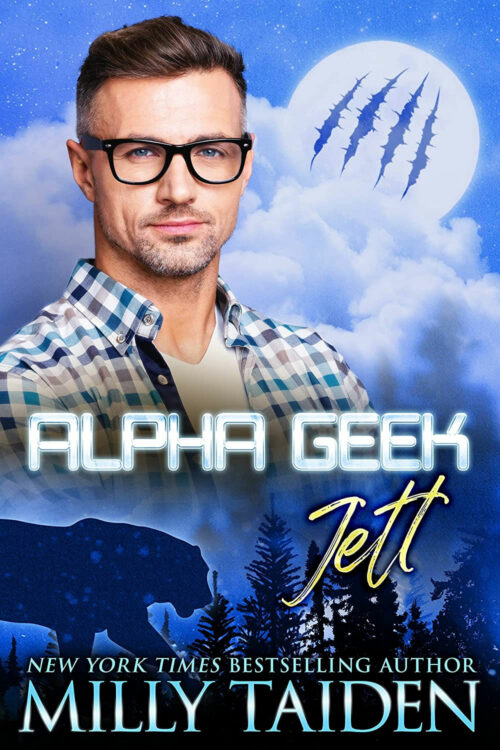 Alpha Geek: Jett is now available!
Alpha Geek, Book 10

Kindle: US | CAN | UK | AUS
FREE with Kindle Unlimited
Ivy Bartasso has grown tired of her life as a fitness instructor. She'd been trained in law enforcement but hadn't thought about going back into it until she's offered a job with the shifter protection agency. Suddenly, her life is full of excitement: starting with assassins and leading her straight into a meeting with a hunky geek… who happens to be her fated mate.
Jett Frakes has discovered a nefarious plot to poison the city's water supply. He's gathered all the evidence he needs to take the company down, but before he can follow through, he's found out. Now his life is in danger, and the one person who can keep him safe is a beautiful panther shifter who makes him feel larger than life.
But when an ambush nearly kills Jett, a special serum will have him changing into something bigger… badder… and alpha.