It's a Sassy Day! Finding Her Mate is now available!
"A must read. It goes to show doing something you don't want to, can turn out to be the best thing you ever did. With her parents deception and secrets about the families past a daily routine, Moira's world is about to explode in the best way possible." —Catriona Bain, a GoodReads reviewer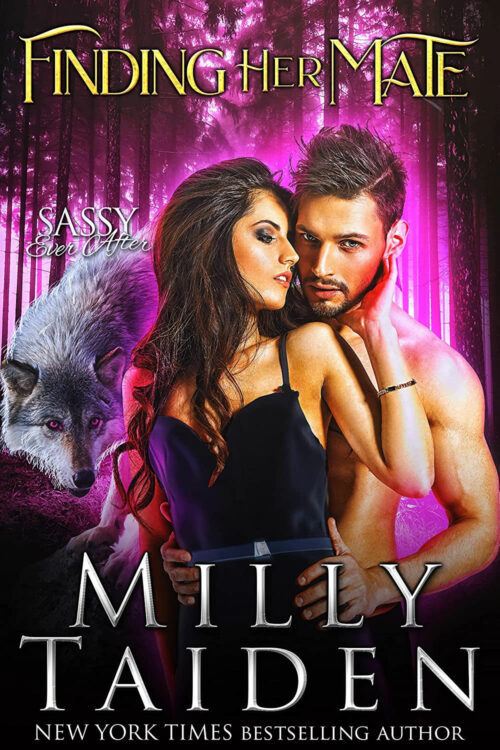 Finding Her Mate is now available!
Sassy Ever After, Book 8

Kindle: US | CAN | UK | AUS
FREE with Kindle Unlimited
Take one set of star-crossed lovers, an empty tank of gas, and a Blue Creek Scenting Ceremony… and you have the recipe for disaster or romance… perhaps both!
Moira Wolfe knew better. Who lets their car run out of gas? Especially while driving around a town she's not supposed to visit. When she locks eyes with a sexy wolf shifter her body lights up in a way she'd never experienced, and the thrill of attraction tinged with trepidation sends her running.
Alex Xerashi, plans to attend the annual Scenting Ceremony as a spectator, not a participant. He has no desire to upend his life with romance… but the pull of a fated mate bond will overrule even the most level-headed wolf. The beautiful blonde stranger captivates him, and when she flees he's compelled to chase.
Now Alex and Moira are about to challenge everything the other thought they knew about life. Together, they'll have to navigate a generation of lies and betrayal to uncover the truth and learn whether or not they're actually meant to be together.