🛳️ ❤️ Seriously Hot Ship: A Valentine's Day PDA that'll cruise all over your emotions
"[A]lways, always there is love between our mated pair. Speaking of mated pair, it is quite an interesting pairing and an interesting read, especially when one dragon refused to find his mate and then finds himself unable to resist her. —Trixie, a GoodReads reviewer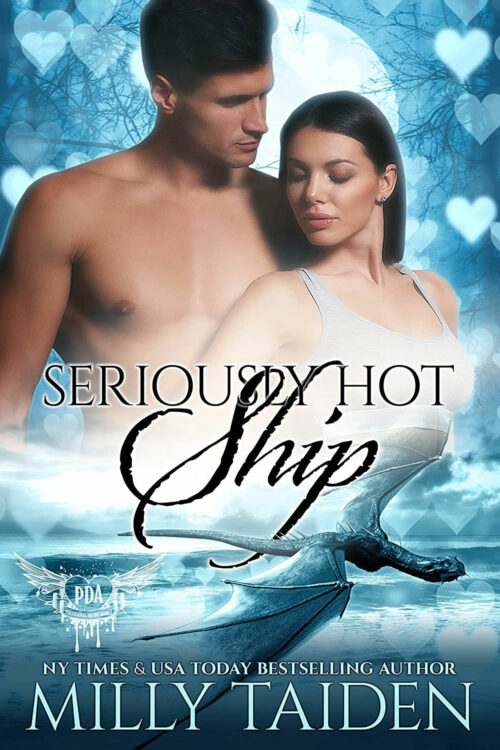 Seriously Hot Ship is now available!
Paranormal Dating Agency, Book 40

Kindle: US | CAN | UK | AUS
FREE with Kindle Unlimited
Who knew a boat trip wouldn't be smooth sailing?
Tayla Shaw enchants people with her singing voice, but her life is no fairytale. She's hiding some big secrets and living in fear. The one person who offered her protection treats her like a prisoner. When she meets a handsome passenger who gives her romance and scorching kisses, her heart fills with the hope that she can finally escape.
Dragon shifter Jaxon Scott is trapped on a cruise ship with his parents. Tricked into the family trip by his mother, he has no clue it was arranged with renowned matchmaker Gerri Wilder. When he stumbles across Tayla, he instantly knows she's the one. Their hot kisses burn into his heart and mind. He now has to hide the fact he finally found his fated mate from his parents. Good luck with that.
The dragon and the songstress with the hypnotizing voice try to fight their attraction, but it's no use. A Gerri match has been made. Jaxon can't keep his hands—and lips—off Tayla, but why does he get the feeling that the captain is holding something over her? Love might come easy, but their happily-ever-after is threatened by dark secrets and a captain with a diabolical plan.