Settling the Paw is live!
"Joanna is a sweet and caring woman that puts all of her time and energy into helping others. She's never afraid to ask for help if it will help her charity. But it does take up all of her time. Marcus on the other hand, does everything on his own. Running the pack is a full-time job. He definitely has no time for a mate. Gerri has plans for these two. If they can stick it out together, and learn to bend a little, they will find their HEA." —Tara Heilman., a 5 Star GoodReads review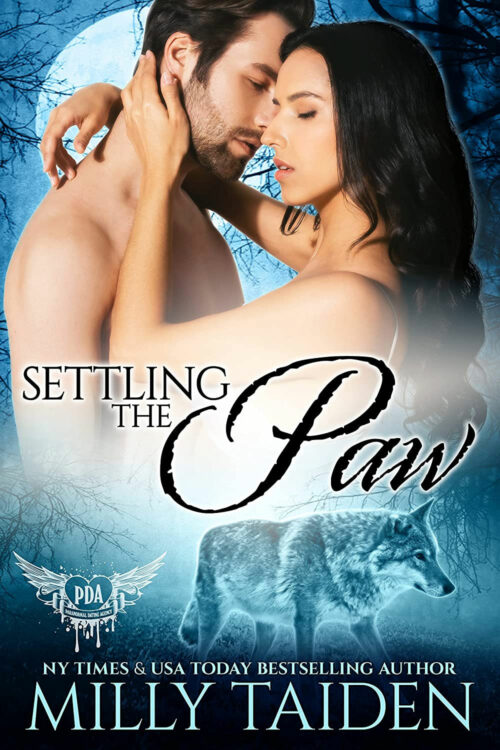 Settling the Paw is now available!
Paranormal Dating Agency, Book 48

Kindle: US | CAN | UK | AUS
FREE with Kindle Unlimited
Settling the Paw is also available in print.
Joanna Hertz has one mission in life: to make the lives of those less fortunate better. She's devoted most of her life to her work, except for the time she walked in on her boyfriend with another woman. Now her charity is all she has and she likes it that way. When Gerri Wilder promises her romance, she's not interested. Not even when the handsome Marcus brings her dead heart back to life. Right? Maybe.
Marcus Malone puts the word workaholic to shame. The only time he's home is to sleep. Then throw on top of that his control-freak inclinations and you have a wolf shifter who has no room for relationships. That is, until he meets Joanna. Once he does, he knows she's the one for him. Does he want a mate? No. But for Joanna, every rule he has goes out the window.
Nobody, not even Gerri see the turmoil building in Marcus's pack coming. A war is brewing and his alpha position and his life are in jeopardy. What a time to be alive. Or not. When Joanna goes into action to help him, Marcus has to make a choice—his life or hers?