If you like dragons and adventure, you'll love 🐉 Flame on You 🐉 !
"Adventure! This was a great story of non traditional romance and adventure. Neither Willa nor Finn want to be tied down. They both want to be able to continue their adventures. With Gerri Wilder in the picture, plans change." —5 Stars from Selina Durio, a GoodReads reviewer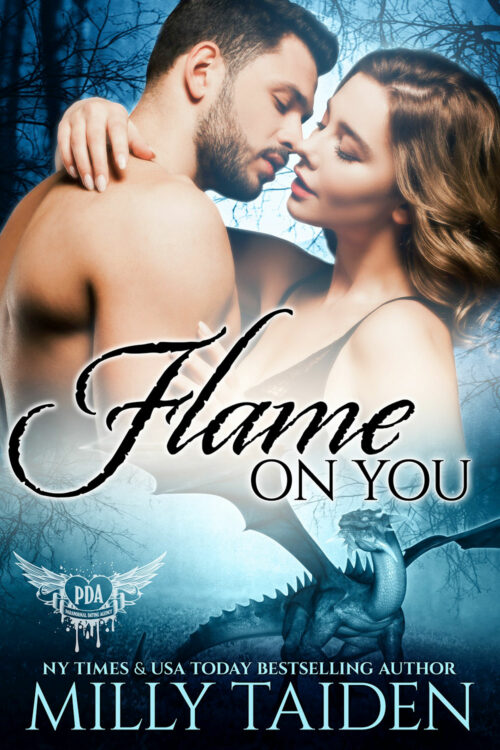 Flame on You is now available!
Paranormal Dating Agency, Book 57

Kindle: US | CAN | UK | AUS
This book is included in your Kindle Unlimited subscription.
Alpha dragon Finn Levine doesn't want to be tied down. He is happy living life from one adventure to the other. Being an eligible billionaire makes it a little too hard to find love, anyway. Jumping out of a plane is less risky than falling in love. Even if the woman in question is funny, beautiful, and his perfect mate.
Travel blogger Willa Prentice has always been a wild spirit. She doesn't need a permanent address or a man to be happy. All she needs is her trusty duffel bag named Stu. She has the world to explore, and that's fine with her. Better to free climb a cliff than to let a man in. No matter how good looking he is.
All of this changes when Gerri Wilder introduces them at a party. With a little push and a nudge from Gerri, this pair of adventure-loving fated mates set off on a new kind of adventure. If they can survive long enough, they might learn that falling in love is the best adventure of all!