Now Live: Magical Midlife Shift!
"At the age of 50, she is finally going to learn how to live. When a new friend invites her to a scenting ceremony, she thinks it would be a great way to meet people. But a mate, at her age, she never expected. Rhett never expected to meet his mate. At his age, he is comfortable being single. When he meets Sara, he knows immediately that she's the one. But even with his experience, he manages to make a mess of it. These two will have to learn to communicate if they want a chance at a HEA. This is turning out to be a great series full of 'mature' characters. Another great read!" —Tara Heilman, an Amazon.com reviewer.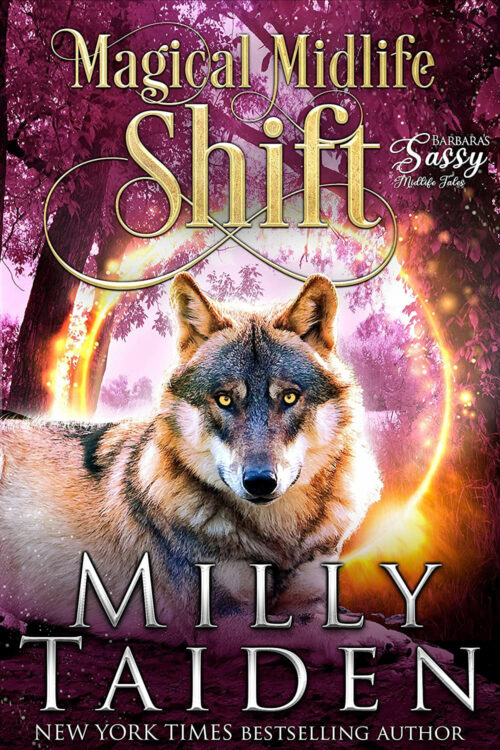 Magical Midlife Shift is now available!
A Paranormal Women's Fiction!

Old dogs can definitely learn new tricks, and so can wise witches.
Sara Walters has spent her time teaching other witches about the magical ways, but now that she's fifty and it's time for her to retire, she's not sure what to do with herself. When she meets a sexy suitor her world is turned upside down. She's supposed to act like an adult, but that's a tall order when he makes her feel so young and carefree.
Rhett Armstrong had long ago decided he would be happy being a lifelong bachelor until one scenting ceremony brings him what he thought he'd never find: his fated mate. She's the picture of beauty, strength and sass. And he wouldn't have her any other way.
Though Sara thought she knew everything there was to know about herself, it turns out there are still secrets hidden within, and a certain wolf shifter is the key to them coming to the surface. But then he makes her question if they could really ever work. Now, she's out of time and has to decide between listening to her heart or focusing on her fears.