Meet Alpha Geek: Fox! 🤓
A bat shifter working to overcome the ghosts of her past, and an Alpha Geek who's discovered a terrorist plot, team up to save the world.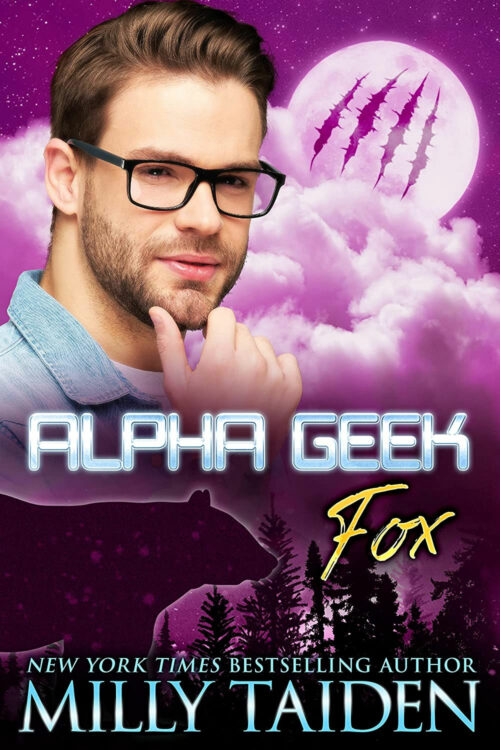 Alpha Geek: Fox is now available!
Alpha Geek, Book 16

Kindle: US | CAN | UK | AUS
FREE with Kindle Unlimited
Alpha Geek: Fox is also available in print.
Fox Redman, a billionaire game designer, discovers a terrorist using his game as a means for mass destruction in real life. When he goes to the FBI, Fox sits at the top of the hit list. Who's he gonna call? Nick, of course, which gets him the most beautiful bodyguard ever.
Bat shifter Vella Marlowe has a past worse than Dracula's. So when her mate walks into Nick's office, she's not sure if she can take his rejection. Asked to be his bodyguard, she can't help but want to curl up with his big bear body. If only she could focus on the job and not how cute he is.
This time, though, Fox's transformation into an alpha isn't enough to stop a monster bigger than he is. A monster determined to rid the world of a particular bat and bear shifter. If Fox can't save his batgirl, he's going to be a bear to live with.
"The size doesn't matter, and they definitely show it in this one. Despite the description, I wouldn't aim this to the vamp lovers its firmly in the paranormal romance theme. The twists throughout are awesome, definitely worth a look." —5 Stars from GoodReads reviewer Catriona Bain