Fang to Rights is live!
New media and old come head to head when a social media influencer and an art manager are set up by Gerri Wilder!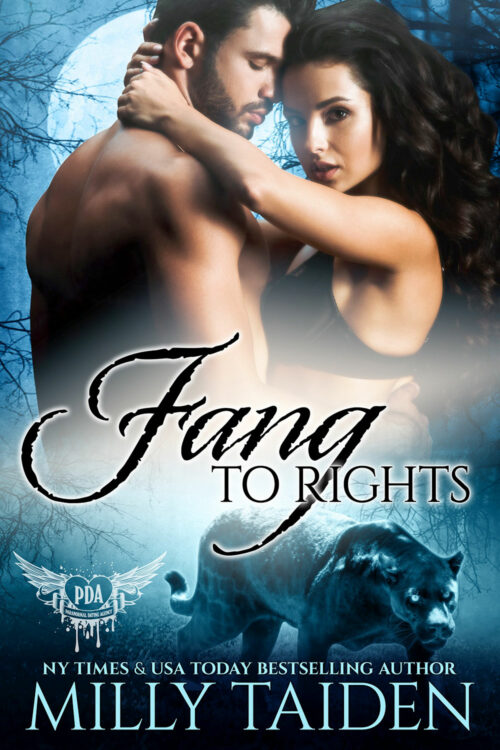 Fang to Rights is now available!
Paranormal Dating Agency, Book 56

Kindle: US | CAN | UK | AUS
This book is included in your Kindle Unlimited subscription.
Fang to Rights is also available in print.
Olivia is a social media influencer who tries to promote up and coming artists. She loves what she does, and she's not afraid to go after the bigwigs who act as gatekeepers to the industry. But getting set up with the biggest pain in her backside was not something she thought would ever happen. She also did not expect to want him more than her next breath.
Henry Darrow has been the target of Olivia's ire before, but the moment Gerri sets them up on a date he realizes that she's his mate—and the only way she'll have anything to do with him is if he changes his ways. Time to show his beautiful, mouthy little mate what he's made of. Game on.
But when an unhinged artist targets Olivia for not putting him on her podcast, Henry realizes there is more at stake. He'll do anything to protect her, at any cost.