✨ Return to Misfit Bay in Just a Nibble! ✨
Wonky witchcraft, shifter magic, and romance run wild in Misfit Bay, Louisiana. Book 2 of the Misfit Bay series, JUST A NIBBLE, is now available!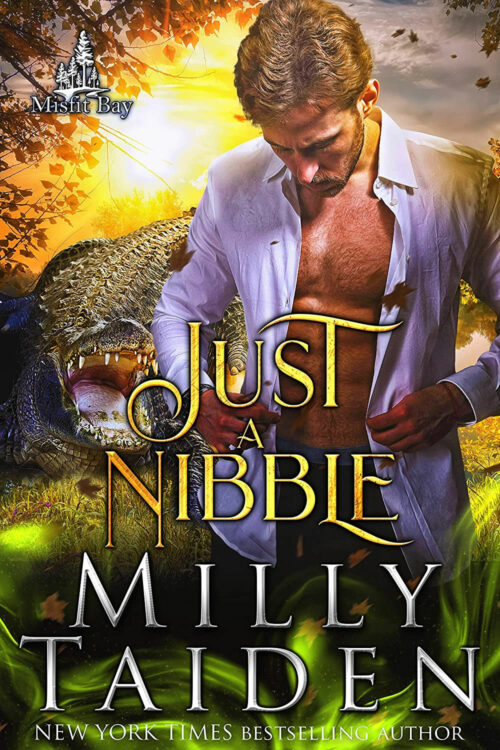 Just a Nibble is now available!
Misfit Bay, Book 2

Kindle: US | CAN | UK | AUS
This book is included in the Kindle Unlimited subscription.
A confirmed bachelorette, Annie, has vowed to never have a boyfriend or be in a relationship that requires more than just sexy times. She's just not made that way.
When she sees a man-eating alligator at her feet, she zaps him with her magic to find it shifts into the only man she's been unable to forget since the one night they had together before she moved to Misfit Bay. It can't be. Why would he be there now that she's trying to stick to being single?
Now, her world is in a tizzy when a crazy scheme to turn her into an alligator goes all wrong. She's gonna die from abstinence if the spell isn't fixed soon. Only one man, or gator, can keep her sane, and he wants more from Annie than she's willing to give.
Will true love finally tear down her walls? Or will wayward witchcraft cause her to be killed by a rival faction?