Nanny for the Dragon Daddy is "a must read for Taiden fans"!
"Brand new series from Milly Taiden is a charming read that wraps you up in the story from the first chapter. You get so caught up in the story…the beautiful little girl Alina who is being raised by Cadmus. He needs a nanny and hires Poppy who turns out to be his fated mate. Being an shifter with major responsibilities does not leave enough time for romance or fathering. A mysterious and intriguing storyline completes this read into a must read for Taiden fans. Excellent ❤️❤️." —Nancy R, a GoodReads reviewer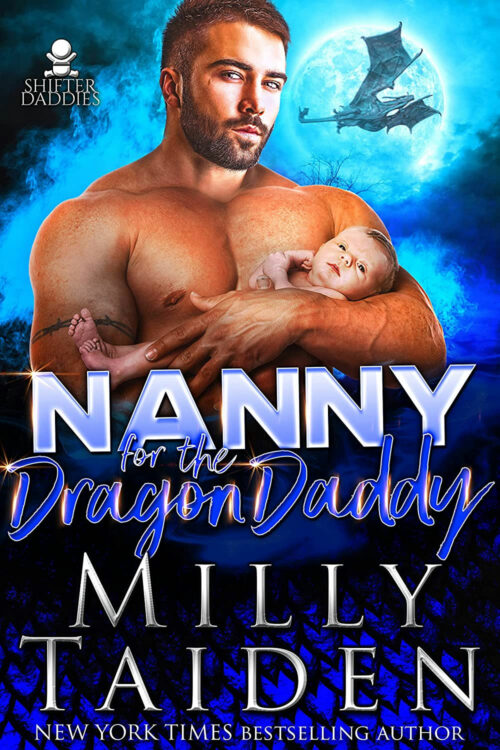 Nanny for the Dragon Daddy is now available!
Shifter Daddies, Book 1

Kindle: US | CAN | UK | AUS
This book is included in your Kindle Unlimited subscription.
Poppy Dunsfield needs a job. Since she likes kids, a nanny position seems ideal. She thinks she can handle the secluded location, but her employer's mysterious disappearances and strange happenings are too much. She can't stay, no matter how handsome he is or how his voice sends delicious shivers down her back.
Cadmus Xarveom, dragon shifter, suspects his brother's and sister-in-law's deaths weren't an accident. When his new nanny turns out to be his mate, she makes investigating difficult. He really wants to get to know her and romance his woman, but first he has to find a killer.
Cadmus's secrets catch up with him when he discovers the enemy has infiltrated his home and has sights set on getting revenge. With Poppy oblivious to the danger, the distractions and little fibs could cost him the lives of the two people he's come to love the most.