Visit Hellscape Holidays Resort today and get Hitched to the Dragon🐉!
"Whoever said you couldn't entrust your life to a succubus and a barman obviously never met Portia and Lou. Their (Cooper and Alice's) story is a real roller coaster but amazing all the same, a must in my book." —Catriona Bain, a GoodReads reviewer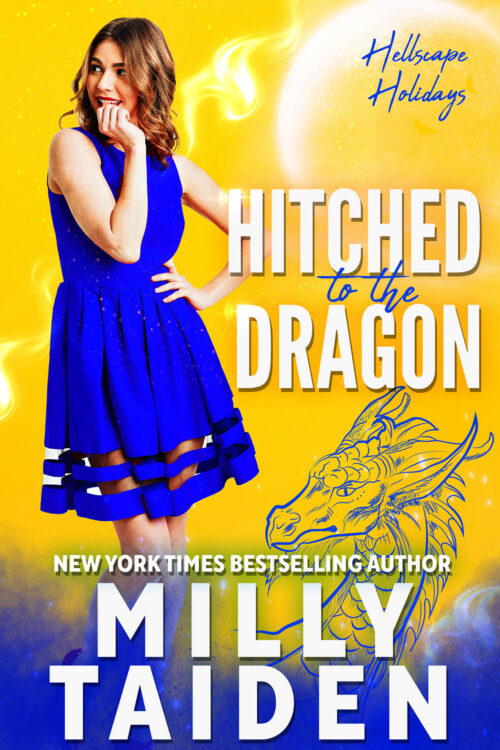 Hitched to the Dragon is now available!
Hellscape Holidays, Book 2

Alpha dragon shifter Cooper Dawson didn't plan on visiting Hellscape Holidays Resort. It's not his fault he crashed on the beach, barely clinging to life after a battle. Saved by a witch, he owes her a life debt. The problem is, Cooper can't stop thinking about her, and once Portia and Lou get involved, he might leave the resort with a whole other kind of life…
Lone witch Alice Gatlin is in big trouble. She has pissed off one too many witches, and now, someone wants her dead. The only safe place for her is Hellscape Holidays Resort. Portia and Lou leap into action to help Alice. Their plan to save Alice from the assassins? Marry her off to the billionaire dragon she just happened to save!
Married in Hellscape Holidays to fulfill a life debt, Cooper and Alice won't know what hits them when love comes to the devil's playground.