Gerri is back at work in Fanging Up!
This panther shifter wins every competition he enters, but can he win her heart?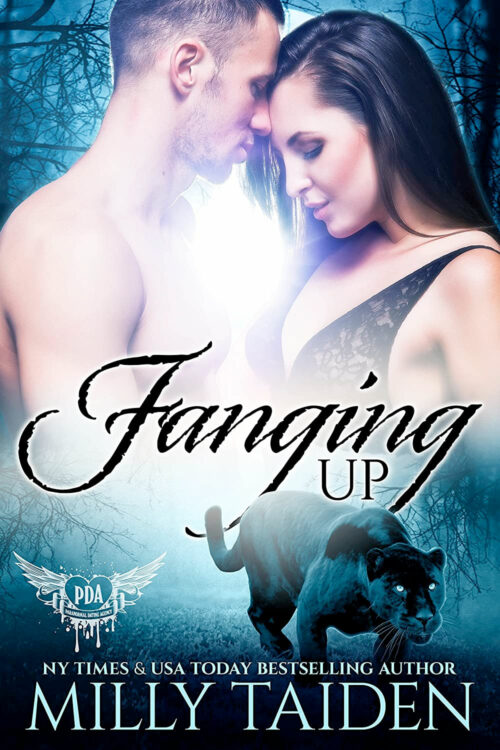 Fanging Up is now available!
Paranormal Dating Romance, Book 63
Devlin Mitchell is a panther shifter and billionaire who has everything anyone could want… except a mate. That's fine by him. He's learned that people can't be trusted, and darkness can lurk in even the most trusted friends. But when he meets Kate, he is tempted to throw all his trust issues to the wind and give her his heart.
Kate Reese dreams of becoming an interior designer, but is stuck working at a discount furniture store in the meantime. She's had a lifetime of bouncing between her divorced parents' homes, and always felt like the odd one out. Devlin's trust issues match her own. Loving him should be a big no-no, but instead her heart is arguing for her to open up to him.
Gerri Wilder brings these two together, but even the fated mate sense doesn't guarantee that two people with trust issues can come together. It will take hard work and determination on both sides, for these two to find their happily ever after.