Visit Hellscape Holidays Resort today and get In Bed With The Vampire🧛!
Welcome back at the Hellscape Holidays Resort!
The Devil and his BFF have made a bet to help the visitors of Hellscape Holidays find true love, or at least help them get laid. It's only fair since they're all in hell anyway. So why not figure out how to fix these folks up. These people are too stressed out and the Devil thinks only getting them doing the horizontal polka will get them to chill out. Time to get his BFF and get to scheming…erm, that is, matching.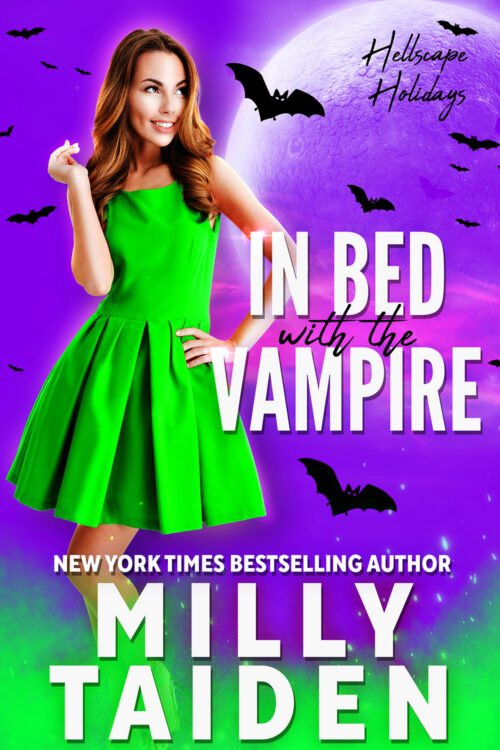 In Bed with the Vampire is now available!
Hellscape Holidays, Book 3

Kindle: US | CAN | UK | AUS
This book is included in the Kindle Unlimited subscription.
The last two hundred years have been rough for vampire James Crassus. Things should be looking up, but what's a vampire to do now that the war is over? He sure won't find the answers at his brother's bachelor party at Hellscape Holiday Resort. The trip takes a turn when a woman walks in…
Vivian Abbott is very human. So human, she is dying. Winning a luxury trip to HHR isn't exactly what the doctor ordered, but she could do with a few drinks on the beach and a holiday fling in the sheets. But when she stumbles in on her ex and his soon-to-be-wife, Vivian falls flat on a vampire.
Little does Vivian know that her destiny is tied to the green-eyed vamp. He might just be the answer to her prayers, but old secrets and older enemies threaten the mismatched pair. This is what happens with the devil is your matchmaker!