✨ Return to Misfit Bay with The Apes of Wrath! ✨
"This was a very entertaining and enjoyable read. I love the characters in Misfit Bay and they always seem to find themselves in some kind of trouble but it's great to see them have each others backs!" —Barb, a GoodReads reviewer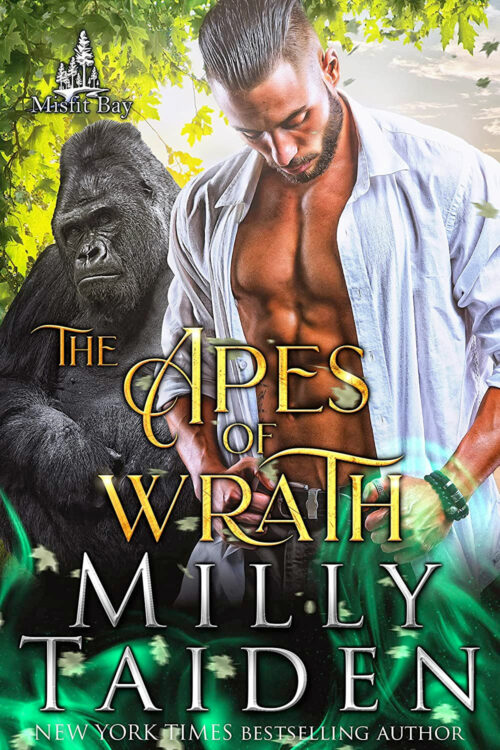 The Apes of Wrath is now available!
Misfit Bay, Book 4

Kindle: US | CAN | UK | AUS
This book is included in the Kindle Unlimited subscription.
Archer Thresher is cursed to make his shifter gorilla uncontrollably explode in a fit of rage, forcing him to flee, and finds himself in Misfit Bay. There, he meets the most incredible woman, his mate, at the worst possible time of his life.
Unemployed and desperately in need of a reset, Camille Guidry visits her cousin, the owner of the historic Saint Laurent Hotel in Misfit Bay. Once she lays eyes on the hot new guy in town, she realizes how much fun she's been depriving herself of.
Sparks fly when Archer and Camille hookup, lust at first sight. The only problem is that at any minute, his shifter side could erupt and kill his newfound mate. When he seeks help from the town's infamous witch trio, one spell is broken but another is activated  which leads his enemies straight to Misfit Bay.