She's on his planet to help him, but can he convince her to fall in love?
"Deimos and Hope's story is another Geri Wilder Paranormal Dating Agency read, filled with heat, intrigue, snarky commentary and a bit of a 'who done it'."
—Diana Page, a GoodReads reviewer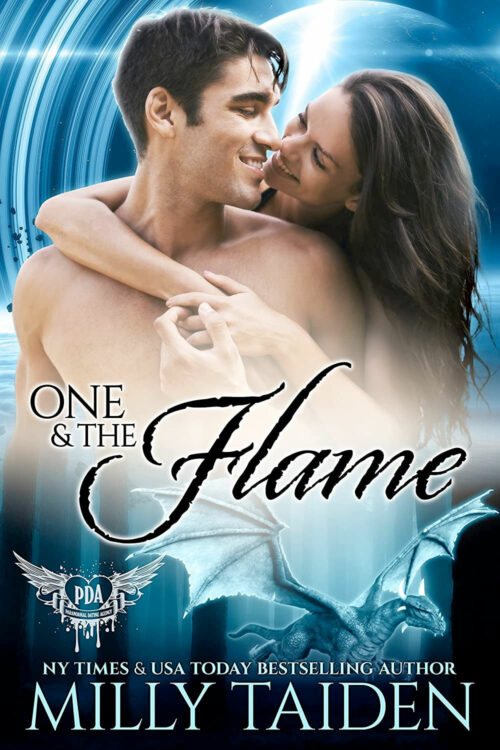 One & the Flame is now available!
Paranormal Dating Agency, Book 67

Kindle: US | CAN | UK | AUS
This book is included in the Kindle Unlimited subscription.
Deimos Uannsvo is the leader of the Zehvrd dragon clutch on Nova Aurora. To provide for his planet's new influx of Earthlings, he's established a cattle ranch on his territory, but the once-thriving cows are becoming sick. Perhaps a beautiful veterinarian from Earth can help?
Hope Oliver is a veterinary assistant, and can't say no to an animal in need. When Gerri asks her to come with her to Nova Aurora to help with some Earth Cows on an alien planet, Hope is intrigued.  No matter how handsome the dragon-man is, she's not there for love.
Deimos knows Hope is his mate from the moment he meets her, but he has to put his feelings aside and focus on saving his ranch first. His cute Earthling insists she's planning on going home once they've figured out the mystery, but will he be able to convince her to stay?