ʕ•ᴥ•ʔ Happy Sunday Reading with Paw or Less
"Pawsome! Another absolutely delightful adventure with our favorite matchmaker Gerri Wilder from the Paranormal Dating Agency. A cute couple overcoming their fears and troubles to find love." —Michelle, a GoodReads reviewer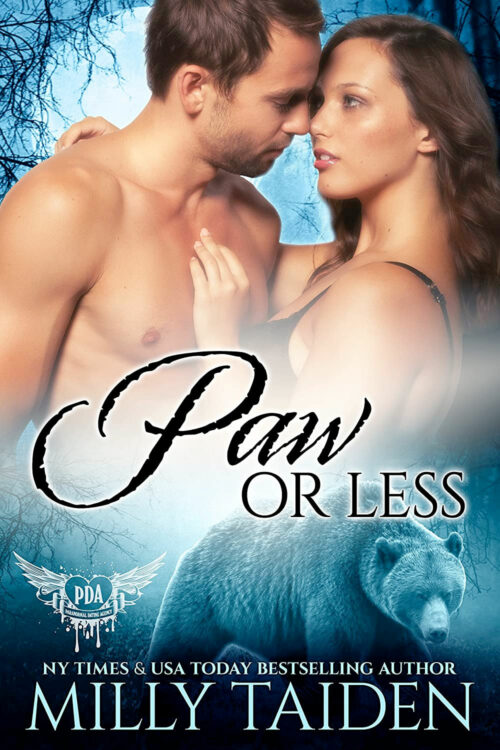 Paw or Less is now available!
Paranormal Dating Agency, Book 69

Kindle: US | CAN | UK | AUS
This book is included in the Kindle Unlimited subscription.
Rhiannon Foley is a lawyer who always fights for the little guy. In her free time, she helps open shelters for the needy. But this time, she's hit a snag. She needs help finding the perfect location at the best price. Good thing Gerri Wilder is there to introduce her to just the right smokin-hot bear shifter! 
Mars Casey is a billionaire real estate mogul as well as a bear shifter. He's followed in his father's footsteps of enhancing their real estate portfolio, but Gerri believes there's more to him than that. She wants him to start helping the community. As an extra incentive, Gerri offers to find his match for him, and dangles the enticing Rhiannon as bait.
Mars thinks his biggest challenge will be convincing the beautiful human that mixing business and pleasure can be well worth it, but there's more at stake. Women resembling Rhiannon are showing up dead, and threatening letters prove that she's the actual target.
This alpha protector won't let anything happen to his fated mate. But what will it take to find and defeat her stalker?